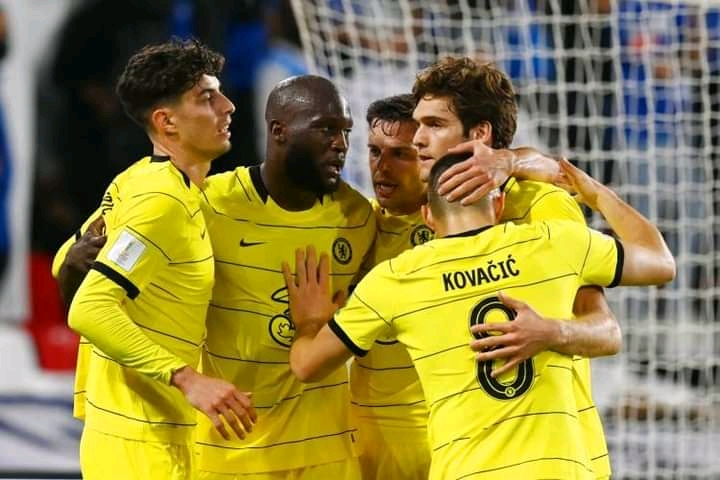 Lukaku's Goal Sends Chelsea Into The Final Of FIFA Club World Cup
Chelsea reached the final of the on-going FIFA Club World Cup as many had predicted, but it wasn't as easy as expected.
They were made to work seriously hard against Saudi Arabian side Al-Hilal, with a narrow 1-0 victory.
Romano Lukaku's goal was the difference, and the fact that the striker had scored again, his first goal in a month, was one of the few positives, but the game showed why they have been struggling in the league, and also why they had tried to appoint A-Hilal's manager Leornado Jardim as their manager at some point.
Chelsea's coach Thomas Tuchel was unavailable for the match because of his covid-19 related issues, and this could easily have affected the way the blues played all through the match.
Lukaku's close range finish in the first half was the difference, but the blues were far from convincing.