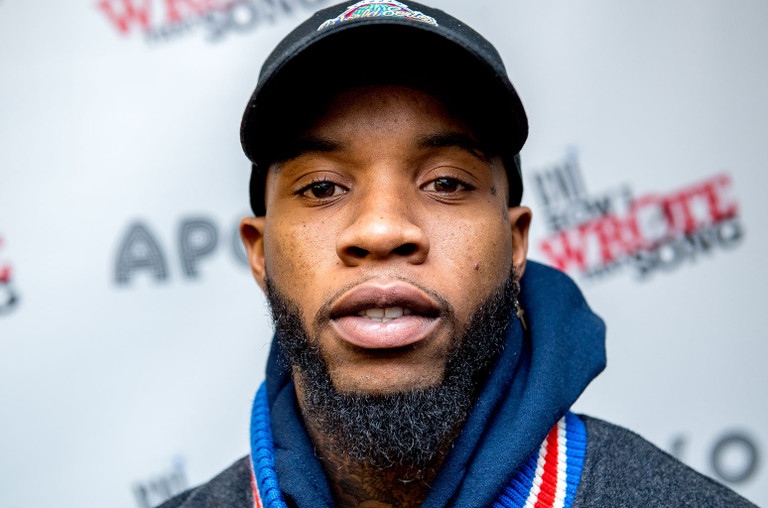 Canadian rapper Tory Lanez marries in prison
Canadian rapper Tory Lanez is now a married man in prison, according to newly released court filings regarding a legal motion for his bail.
On Friday, September 1, legal journalist Meghann Cuniff reported that the 31-year-old rapper is seeking a motion with the Superior Court of Los Angeles to see his release on bail. Lanez is appealing his felony conviction and 10-year sentence handed down to him by a judge for shooting Megan Thee Stallion in her feet in 2020.
Court documents state if Lanez is released on bail, he'll live in Los Angeles with Raina Chassagne, who's listed as his wife, and their six-year-old son Kai. Lanez is expected to rent a home close to his family if he's granted release.
"From his sentencing hearing engagement announcement to his bail motion wedding announcement, Tory Lanez's relationship status has advanced rapidly in the last few weeks. His fiancée is now his wife, according to the motion," tweeted Cuniff.
A hearing is scheduled for Sept. 5 to discuss the motion that Tory Lanez's team filed in court. Chassagne was initially listed as the mother of Lanez's child but is now his wife, according to the court documents. There's no word on when the two tied the knot, but Chassagne was present at Lanez's sentence hearing earlier this month.
The Toronto native was sentenced to 10 years in prison with 305 days already served. In another tweet, Cuniff revealed that if Lanez is released, he will stay away from substances, and neither he nor his team will have any contact with Megan.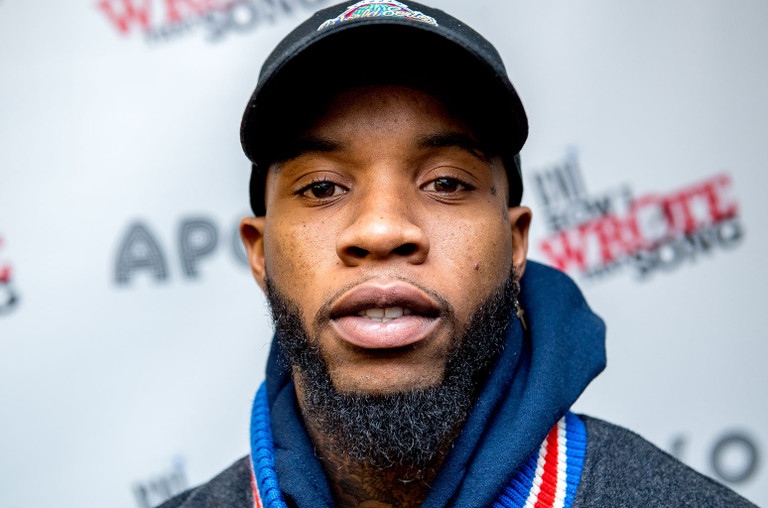 "Upon release, Mr. Peterson will maintain his sobriety, and have no contact with the victim nor shall he or any of his associates by his direction address her on social media or by other means," Cuniff reported. "Mr. Peterson is a well-known musician; abscond. He is a household name through his artistry and philanthropy."
Even though Lanez is hopeful for a release, it will be a challenging battle. According to interviews Cuniff had with various attorneys, it's uncommon for bail motions pending appeal to be granted. It doesn't help that violent crimes like a first-degree assault with a firearm conviction that Lanez received will make it even harder to get a release.
"Generally, to get bail pending appeal, you have to show a substantial likelihood of prevailing on appeal, which often means a substantial likelihood you can show error by the trial judge," attorney Michale Freedman told Cuniff in an email. "So it's pretty rare for the trial judge to find the defense can make this showing about the same judge's own rulings, especially after the judge has already denied post-trial motions raising those same arguments."
Lanez—who's been in custody since Dec. 23, 2022—is currently in the Men's Central Jail in Los Angeles where he is awaiting transport to state prison.
Source: WatsUp TV