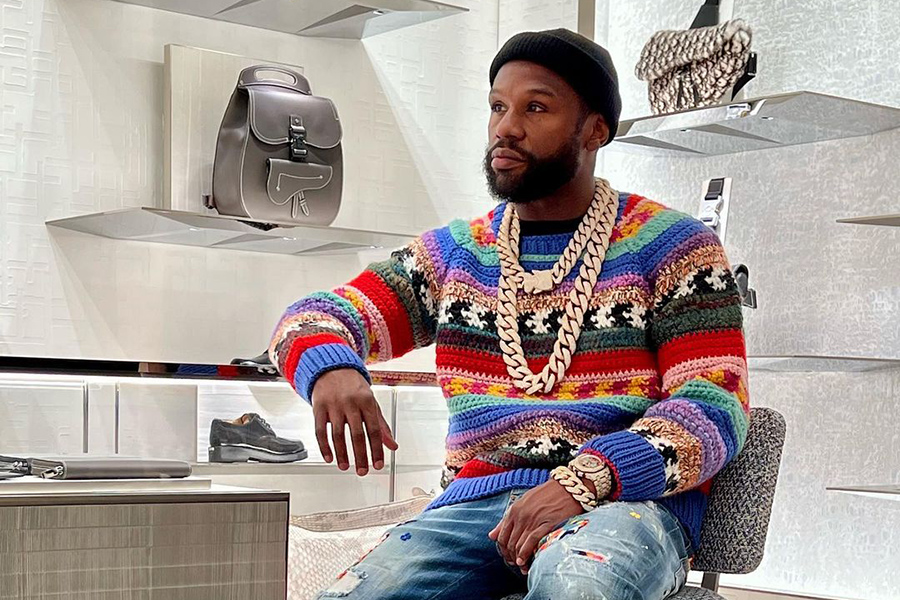 Floyd 'Money' Mayweather is surrounded by special forces guards after 'spending $7m at Gucci' in South Africa
Boxing legend Floyd Mayweather embarked on an African tour, making stops in various cities across the continent.
The American icon's tour aims to promote local boxers under his brand, The Money Team.
In the past few days, the former Light Middleweight champion made a notable visit to Zimbabwe, accompanied by his entire entourage.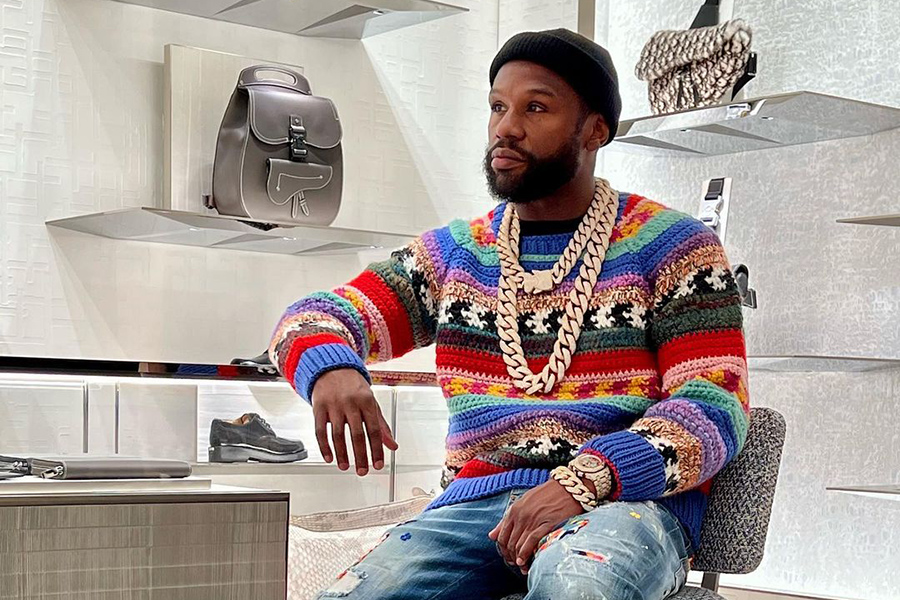 However, it was Mayweather's extravagant visit to South Africa that captured everyone's attention, as he practically bought out the entire Gucci store during his time there.
A video captures the undefeated boxer leaving the store surrounded by a substantial security detail, a rare sight even for celebrities.
Floyd Mayweather surrounded by special forces in South Africa after spending $7M at Gucci. pic.twitter.com/fRbqXJIEp5

— Boxing Kingdom (@BoxingKingdom14) July 17, 2023
But what makes this incident truly remarkable is the reason behind it.
According to local reports, cited by Marca, the 46-year-old departed the store after splurging a staggering amount, exceeding $7 million on his shopping spree.
The particular video in question was filmed at a Gucci store situated in Sandton City, Johannesburg.
As of now, none of these claims have been officially confirmed by Floyd Mayweather's representatives.
Mayweather is currently undertaking his "Motherland Tour," where he visits the birthplace of his ancestors.
Mayweather to empower African youths
Meanwhile, beyond the glitz and glamour, Harare reports that Floyd Mayweather's Motherland Tour carries a profound purpose of empowering the youth and inspiring the next generation.
The flamboyant retired boxer intends to spearhead projects aimed at generating job opportunities for young people in Africa, recognising their potential and capacity for greatness.
Mayweather also plans to make undisclosed donations to both Zimbabwe and South Africa, demonstrating his commitment to giving back to the communities he visits.
Mayweather spotted in Sandton City
It's not every day that you bump into a superstar while shopping in a mall.
Boxing fans who recently visited Sandton City in Johannesburg have that unique bragging right after spotting undefeated boxer Floyd Mayweather, Sports Brief reported.
Money Mayweather is currently in the country as part of his Motherland Tour.
Floyd Mayweather arrives in Zimbabwe
Earlier, Sports Brief reported Floyd Mayweather certainly knows how to make an appearance.
The boxing icon had touched down in Harare, Zimbabwe, commencing his highly anticipated three-day visit to the African nation as part of his 'The Motherland Tour.
Mayweather, who was invited to Zimbabwe by prominent businessman and boxing enthusiast Scott Sakupwanya, arrived in his private jet worth a whopping $ 50 million.
Source: WatsUp TV