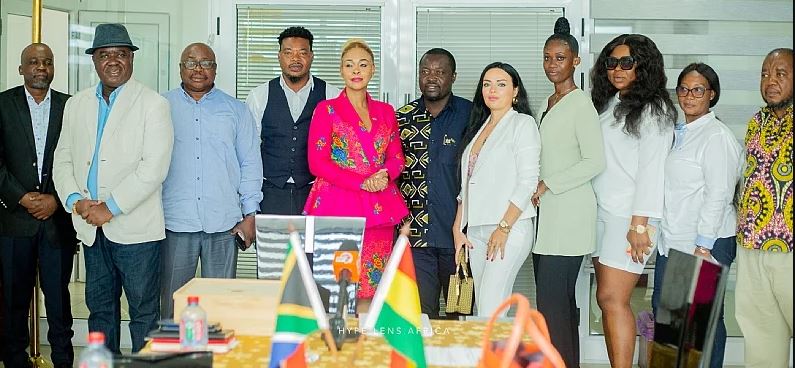 South African High Commissioner Partners Africa Event Awards'23 (Heritage Edition)
We are pleased to announce an exciting partnership between Event Guide Africa and the South African High Commission to host the highly anticipated 5th edition of the Africa Event Awards.
This prestigious event is dedicated to recognizing and rewarding excellence in the events industry, and it is with immense pleasure that we reveal its main launch on 25th August, with the grand finale set to take place on 22nd September at the esteemed South African High Commissioner's residence.
The Africa Events Awards have consistently celebrated outstanding achievements in the events domain, bringing together industry professionals, stakeholders, and visionaries from around the globe. As we enter the 5th edition of this remarkable event, we aim to raise the bar even higher, providing an unparalleled platform for exceptional event organizers, planners, hosts, promoters, and suppliers to gain well-deserved recognition.
This partnership between Event Guide Africa and the South African High Commission signifies the coming together of two entities committed to excellence, creativity, and cultural exchange. By collaborating, we seek to create an extraordinary experience that celebrates not only the innovation in events but also the rich heritage and diversity of Africa.
The official launch of the 5th edition of the Africa Event Awards will be held on August 25th, catalyzing building anticipation and excitement for the upcoming event. It will be an opportunity to unveil the various categories and criteria for the awards, as well as provide insights into the exceptional performances that will be recognized and celebrated.
We would like to extend our gratitude to our esteemed partners who have shown unwavering support and belief in the power of events to shape our society. The South African High Commission, Ghana Tourism Authority, Ministry Of Tourism, Arts & Culture, Lebanon Embassy, Africa Middle East Trade & Investment Corporation, Beyond the Return, Kaya Tours, and India Africa Trade Council, Nineteen57, Global Ovation, Imperial Global Group, Rhythms Africa, Uprok Events, Veetickets, Foodsurf, and MultipleQuest.
Our sponsors, Belaqua, Bel Beverages, B5 Plus Group, Lesfam, Accra City Hotel, Labelle Event, GhMedia, Veuve Du Vernay, Asuavo, and Luxlight, have played a pivotal role in making this event a reality. Their generous contributions and commitment to excellence have made it possible for us to create a platform that recognizes the outstanding achievements of event professionals.
In addition, we would like to acknowledge our media partners, Media General, Metro Tv, Pan African Tv, Hype Media Group, Trace Africa, EBS, Citizen Digital, Hip Tv, Kobby Kyei, Zionfelix, Nkonkonsa, and Roonie Is Everywhere, who will play an essential role in spreading the word about this esteemed event. Their dedication to journalistic integrity and their extensive reach will ensure that the 5th edition of the Events Award receives the attention it deserves, amplifying its impact within the events industry and
beyond.
We invite event organizers, professionals, and enthusiasts from all corners of the globe to join us in celebrating the remarkable achievements within the events industry at the South African High Commissioner's Residence on September 22nd. This is an opportunity to connect with like-minded individuals, gain valuable insights, and witness firsthand the talent and creativity that drives this thriving
sector.
Together, Event Guide Africa and the South African High Commission are committed to creating an unparalleled experience that showcases the very best the events industry has to offer. We look forward to welcoming you to the 5th edition of the Africa Event Award and celebrating the outstanding achievements that have shaped our industry. Thank you.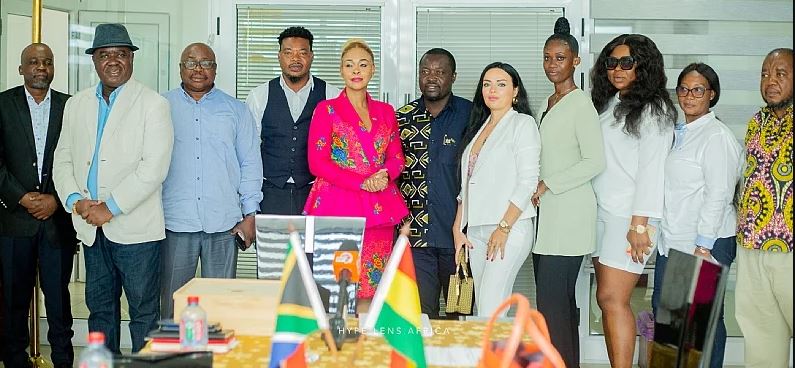 Source: WatsUp TV