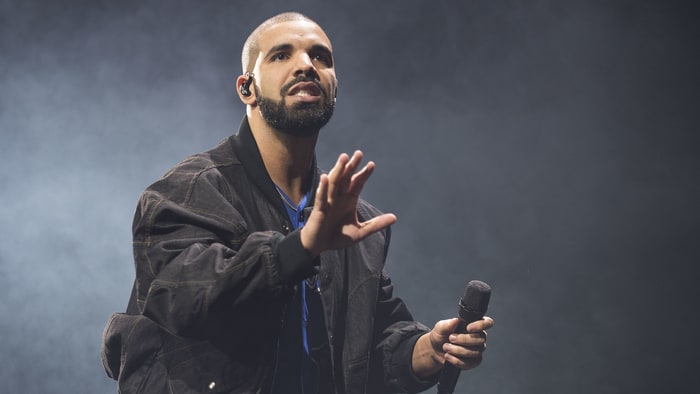 Drake, Nicki Minaj, fire back Pusha T, Kanye West: on all levels in hip-hop! +Video
Kanye West has decided to launch the album of his protégé Pusha T by multiplying the polemics. After the controversial cover, here is Drake was targeted. He did not let himself go, however, and was supported by Nicki Minaj.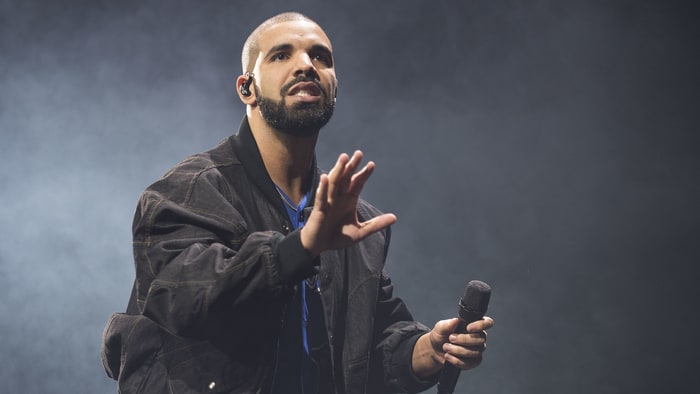 Polemics are multiplying in American hip-hop.
Kanye West, who has been in the center of many outcry since his return on Twitter, has caused great discomfort by unveiling the album cover of his little protégé Pusha T, which he produces, which features the photograph of the bathroom in which the dead body of Withney Houston was found.
This controversy follows another, which pitted Canadian rapper Drake and always Pusha T. The latter, in a piece of his album, implicated Drake and his alleged lyricist, Quentin Miller. Vexed, Drake then decided to release a song called Duppy Freestyle in which he meets Pusha T and scratches Kanye West. "What do you think of the 'nigger' who makes your beats?" can we hear in the piece, in reference to the latest escapades of Kim Kardashian's husband, his comments on slavery and his friendship with Donald Trump.
Nicki Minaj then went on the ball to defend Drake on Twitter.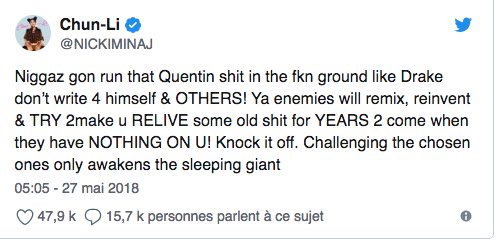 Far from remaining here, Drake then sent a very official invoice to Pusha T, with invoice number and label header, in the amount of $ 100,000, for "professional assistance and the revival of 'a career ".
To be continued.