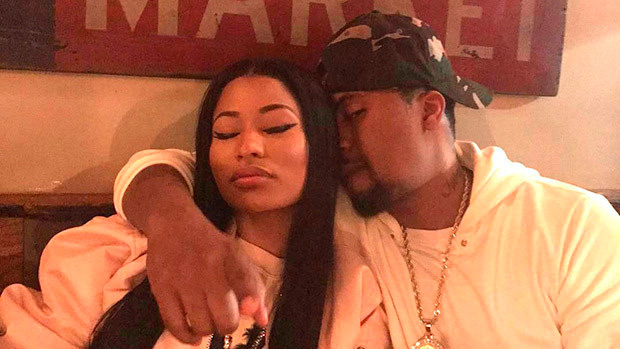 Nicki Minaj Heartbroken NasRelationship Didn't Work Out — 'Wants ToFind Real Love'
Another one bites the dust. Nicki Minaj is heartbroken that her relationship with Nas didn't work out, HollywoodLife.com has EXCLUSIVELY learned. She wants to 'find real love' and has to start all over again now.
Poor Nicki Minaj, 34, is back to square one. Her relationship with Nas, 43, seemingly fell apart over social media on July 3 when he liked a bunch of Meek Mill, 30, pictures and rants, which seemed to be targeted at his ex-girlfriend. Why would Nas be doing that if things were good with Nicki? That's because things aren't so good anymore. "Nicki and Nas have stopped hooking up," a source tells HollywoodLife.com EXCLUSIVELY. "Honestly they were more friends and collaborators than anything serious. Still, she would have been excited for it to work out."
It seems the "Anaconda" rapper keeps striking out in love, following her back-to-back splits with Meek, Drake, Safaree Samuels, and now Nas. When will she catch a break? Despite all this bad luck, Nicki is still a believer in true lover and will never give up the search to find her soul mate. "She really wants to find love," the source continues. "She wants someone who has her back and treats her like the queen she is. Even though she's not alone, she feels lonely sometimes. She has guys chasing her all the time but she want to find something real." Might we suggest avoiding the rapping scene for awhile?
How's James Harden for a possible suitor? He's cute, successful, and not involved in any kind of hip-hop feud. Khloe Kardashian's basketball-playing ex was totally mesmerized by Nicki at the NBA Awards and apparently has a big crush on her. "He would totally love to hook up," a different insider EXCLUSIVELY told us. That's sweet and all, but the Trinidad-native wants LOVE. If James is down for that then they should definitely exchange numbers.