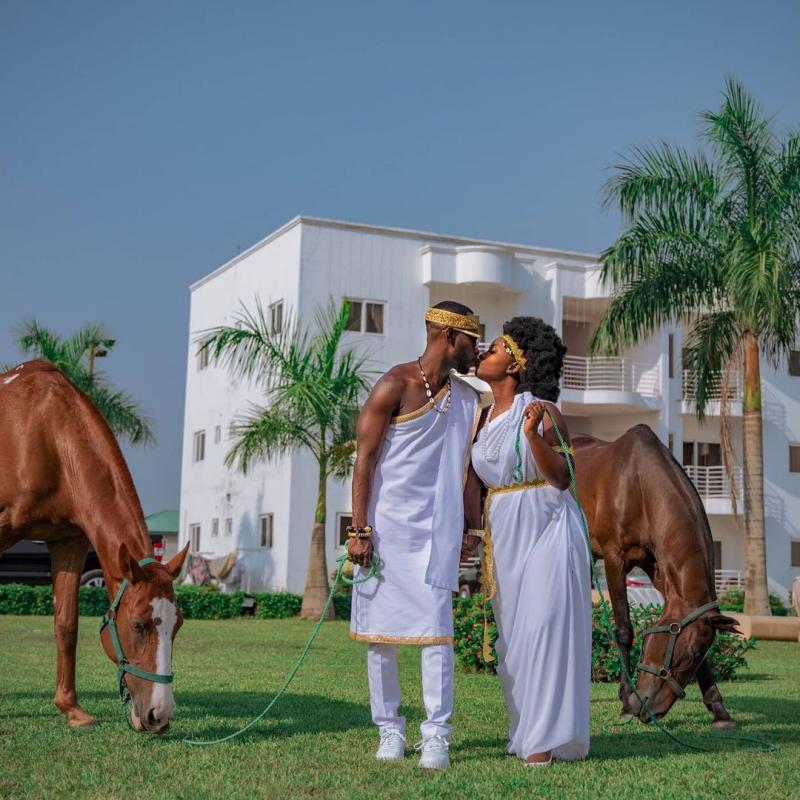 Okyeame Kwame & Wife Celebrate 12 Years Of Marriage
Written by: @MrTraore224
Ghanaian rapper Okyeame Kwame AkA the rap doctor celebrate with his beautiful wife Annica Nsiah-Apau their 12 years of marriage with 2 adorable kids a boy & a girl.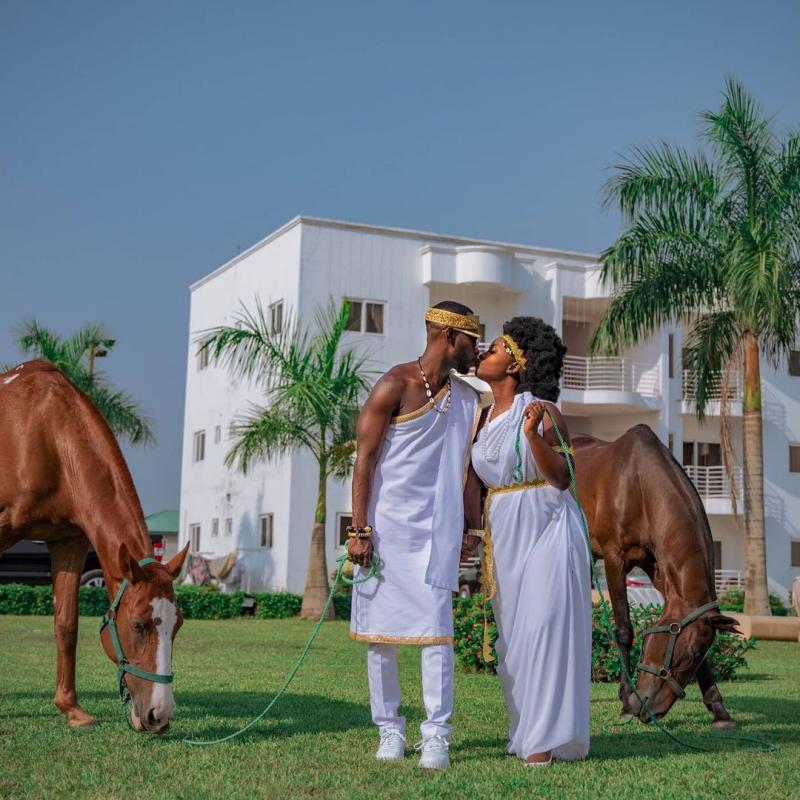 But the rap doctor of also shared some beautiful things that he learnt since got married
here it is  "Marriage, they say, is the greatest teacher. It has taught me how to love and be loved. It has challenged my expectations about how my wife should act. Marriage is a gift and a curse wrapped beautifully in a box with all of its troublesome content. But with a wife like @mrsokyeame it is an exciting adventure. On our twelfth anniversary, I wish to say thank you for teaching and moulding me into a person with gentle attributes. Thank you for helping me understand.

Here are some more things I have learnt in our years together:

1. The society promises a wife but I got a friend. Through my experiences, I was somewhat promised a female companion who was going to take instructions from me the 'leader' and obey my commandments. But you taught me that marriage is sweeter when we can relate as friends and express ourselves freely around each other with respect but without fear of prejudice.

2. The society told me the husband is the boss but I got a co-manager. You taught me that the 'male boss' thing is only prominent in public but in private all human beings are the same. Children, women, adults and teenagers need the same levels of recognition. So when a wife is respected she doubles her love and respect for her husband. So I learnt to respect you and found greater respect for others. Thank you.

3. The society told me the man is more intelligent than the woman. But you taught me that knowledge is not a depository of men. It is available for all genders who love to assess it and activate its wisdom. Before I debate with you, I research well into the area and still cannot defeat you no matter how unprepared you are. Your mind is sexy as I watch how you use information in ways most men fear to dare. The respect you've earned in my house affects all women. Thank you.

4. The society told me marriage makes us one and no longer individuals. I was expecting my wife to suspend her personality and interests and adopt a new persona based on our shared goals. You taught me that your love is part of your individuality and without freedom of self you are constricted in the marriage. CONT. 4,5,6 and 7"
A big congrats to the couple and more years to come