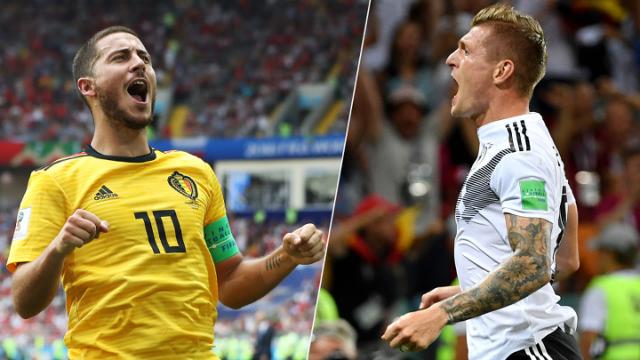 Gossip: Man United 'told' Kroos price tag, Chelsea's Hazard 'offered' to Real Madrid and more
Manchester United have picked the wrong week to try to buy Toni Kroos. The Germany midfielder's stunning late intervention in the world champions' 2-1 win against Sweden on Saturday is the most eye-catching thing he's ever done. His reputation and his value has just peaked.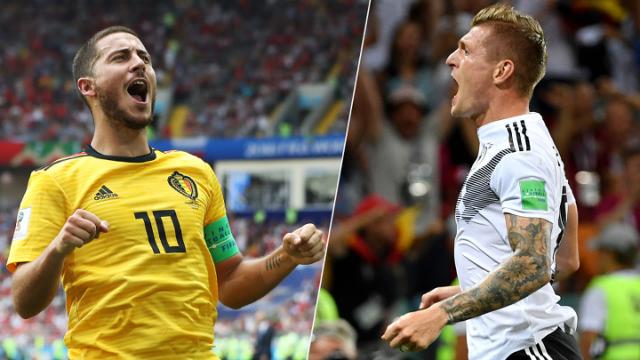 If only United had signed Kroos on any of the previous 2,872 times they had been linked with him, it might have been a goer. But now, it's going to be very expensive. Seventy million pounds, to be precise.
That's the sum the Express – via gossip mavericks Don Balon – claims Jose Mourinho is willing to shell out to land the Real Madrid star this summer.
Kroos is "open" to the idea, apparently, which may sound promising for the Red Devils but it doesn't really tell us much. He might also be "open" to the idea of taking a yoga class on Tuesday evenings or watching every episode of Fawlty Towers back-to-back, but it doesn't mean he'll do it. Not to mention the fact that Real Madrid have no interest in selling him.
Eden Hazard's dad contacts Real Madrid
Maybe United's best hope of finally landing Kroos, after five years of trying, is if Real make a big midfielder purchase of their own. Someone like Eden Hazard, for instance.
Spanish paper Marca says the Chelsea playmaker was "offered" to the European champions before the Champions League final against Liverpool. Not by the Blues, or by Hazard himself, but by the player's dad.
Thierry Hazard allegedly contacted Real president Florentino Perez last month and informed him that his son was seeking "another adventure" following Chelsea's failure to qualify for the Champions League, to which Eden's reaction was, "Stop it dad, you're so embarrassing!"
Nevertheless, Real are said to be interested in the idea, with Zinedine Zidane's departure "not diminishing" the Belgian's chances of securing a move to the Bernabeu.
By: @boytraore224
Tel: 0544511980
Source: Yahoo.com