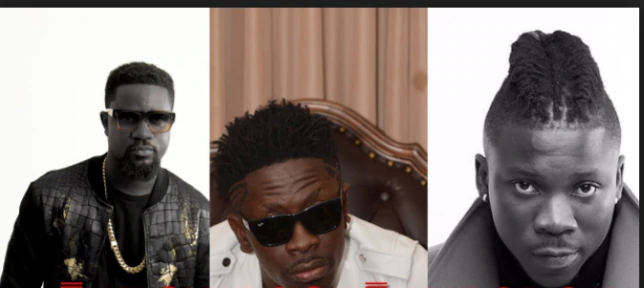 Meet the current managers behind these successful Ghanaian artistes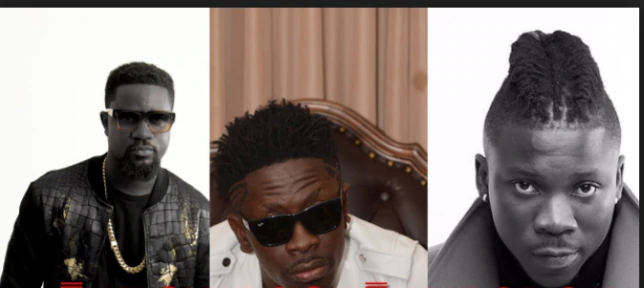 n our creative art  industry we have a lot of artistes being managed by so many people.
But, there have been some artistes who are doing so well in the music industry and if not for their managers they wouldn't have been this far.
Here are managers who have been doing well so far.
Shatta Wale
Here is Dancehall musician Shatta Wale's manager Julio Cyriaano Olympio. Julio Cyriaano Olympio, may not be well known enough but he has done a lot for himself. According to his LinkedIn profile, Julio is the General Manager for Echo Magazine. His goal "is to set unbeatable precedents no matter the settings I find myself."
Stonebwoy
Here is Dancehall artiste Stonebwoy's manager Blakk Cedi. He is the type who has the temerity to oppugn talents when he sees or comes into contact with one. Cedi is a pre-programmed and passion driven individual whose burning desire allows him to naturally unclog and support a potential working class individual. Blakk Cedi has a long time history with multiple award-winning music maestro Stonebwoy back in the grass root days in his career.
Sarkodie
I believe you've seen a thick tall guy together with Sarkodie on loads of occasions, right? Yes, that guy is called Angel. Angel is the road manager of rapper, Sarkodie. On regular daily routine, you won't see Sarkodie without Angel. When you see Sarkodie, Angel will also be right there. He has been with Sarkodie from day one and still counting, and I guess loyalty has been his major key.
Wiyaala
Behind every successful man, there is a woman but this time it's the other way round; a man has been behind a female artiste and she has gone international. Noella Wiyaala is Ghanaian Afro-pop singer-songwriter who sings in her native Sissala and Waale dialects, and English, often combining all three languages within her songs. She is been managed by John Sherren Brewer known in showbiz as John Sherren.
Fuse ODG
A good manager is what any professional, especially in the showbiz industry, would yearn for and that's just what Ghanaian born UK based artiste Fuse ODG has. A manager by the name Andrew Hackett from Jamaica is the one who manages Fuse.
Andre Hackett, proud manager of one of the world's most patronized artists noted for breaking records and creating a new perception about the African continent through his music. He was an original member of Fuse's Off Da Ground until he took up the role of an artiste manager. He lived and grew up with Fuse ODG in the same neighbourhood. Fuse ODG owes his "success to God and his manager".
Fancy Gadam
Mujahid Ahmed Bello, known by his stage name Fancy Gadam, is a Dagbani language Ghanaian Afro-pop, dancehall and reggae musical artiste. The King of the north and "Total Cheat" hitmaker came into the limelight through his manager name Baba Jamil.
So, you see, behind every successful artiste there is someone behind.
Source: Pulse Ghana