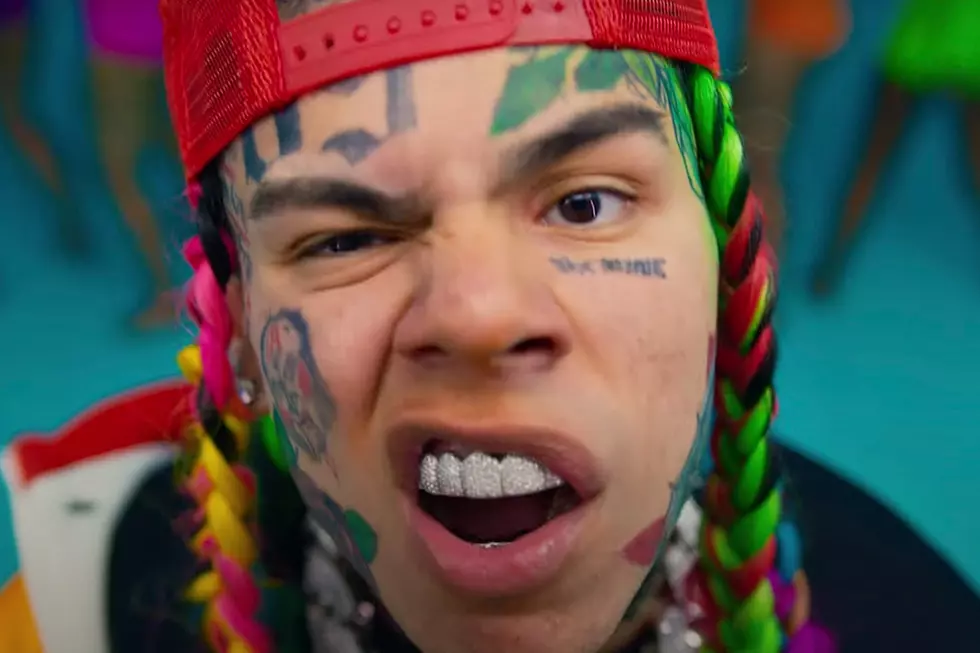 Here Are the Most-Searched Hip-Hop Topics of 2020
With this year's trip around the sun coming to an end, Google has unveiled the most-searched topics of 2020 on the platform before 2021 hits. While words related to the coronavirus pandemic ended up on the list, many hip-hop topics also appeared. One thing's for sure based off the results: rap fans were hitting Google plenty of times this year.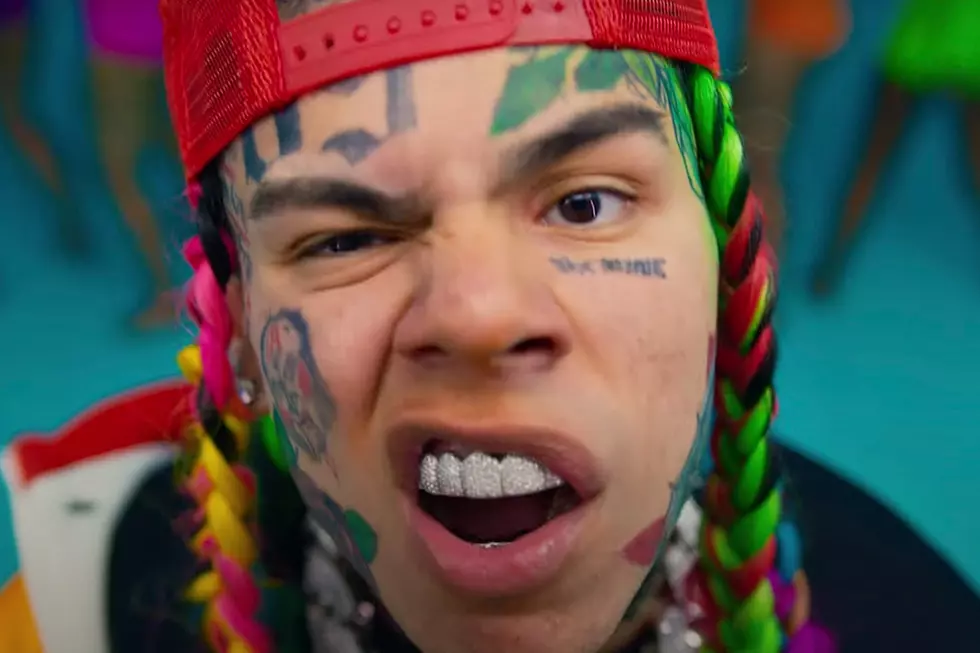 On Wednesday (Dec. 9), Google released their yearly round-up of search trends called Google's Year in Search 2020. For general searches, obviously, coronavirus came in as the No. 1 searched topic of the year. While election results, Kobe Bryant, Zoom and IPL made up the rest of the top 5 general searches this year, hip-hop was included elsewhere in categories featuring searches for lyrics and concerts that took place.
In the lyrics category, Cardi B and Megan Thee Stallion's "WAP" has become the most- searched song lyrics of the year. 6ix9ine's "Gooba," the first song he dropped after being released from home confinement for his federal racketeering case in August, trails close behind at No. 3. Jack Harlow's "Whats Poppin" came in at No. 10 for the year's most-searched lyrics.
Live concerts and events may have taken a back seat this year to help slow the spread of COVID-19, but that didn't stop Travis Scott from turning lemons into lemonade. Travis' virtual Fortnite concert was the fourth most-searched musical event of the year under concerts. The performance, which landed the rapper an overall deal that was recently reported to be worth $20 million, was the only hip-hop show to appear in the top 10 most-searched concerts.
Tragic moments like the loss of men and women such as actor Chadwick Boseman, actor Naya Rivera and George Floyd, who was killed by a police officer in May, showed up on the loss list. President-elect Joe Biden and Vice President-elect Kamala Harris, who won the 2020 presidential election, were among the most-searched people this year. Joe came in at No. 1 while Kamala took the No. 4 spot. Kanye West and August Alsina landed at the No. 7 and No. 9 positions, respectively in this category as well.
These Managers, an A&R, Touring Rep, Video Director and Publicist Explain How Coronavirus Changed Hip-Hop
Derrick Aroh, Vice President of A&R at RCA Records
Works with: Goldlink, London on Da Track, Childish Gambino, Brockhampton and more
"It wasn't until April, May when I realized that, OK, this is going to be the rest of the year in terms of being in the house and locked up and we're going to have to figure out a way to be productive. The first month or so it was hard to be motivated because what you're used to as an executive and particularly A&Rs—on top of just going to the studios and being with artists, flying to different places to find artists, meet artists—it's also going to shows, going to festivals. I have a couple of acts that were going to have really good festival seasons. I had acts getting ready to do Coachella. I had to realize I wasn't inspired because all that was out the window.
This time period, if anything, the world moves so fast, man. I used to say like in 2018 and 2019, I spent so much time on a plane, taking one-day trips to Los Angeles, three-day trips to New Zealand. That type of shit. And I think this year, it kind of says, 'Sit your ass down. Sit your ass down and figure out how to be good at your job considering the fact that you can't fly.' I just have this as the new normal. I have to figure it out. Whether it's, I got to be open to not being around with an artist while doing features or say, 'Fuck it, I'm just going to do it.'
I talked to a lot of artists and their teams and just listen. I want artists to get records out and move, but if you're not in a place where you feel like 'I'm motivated' or 'I'm so locked in to what I'm supposed to be doing as an artist,' you need time to heal yourself. Even if you do fight through it, the product ain't going to be what it's supposed to be.
It's been a lot. I think I will say this whole process has allowed me to be more creative than I've ever been, in terms of making sure that I'm listening to everything that comes in my inbox and responding back to people and just [being] communicative with my team in terms of my artists, to the label. I do think that people are recording at home and there are some people that's going to studios in places open, but if you have the set up, I think a lot of people are just going to stay home and just do it. But the only issue with that sometimes is if you don't know how to engineer yourself, you need an engineer and somebody to come. That's another person in your house.
I've done it a couple of times for artists where they wanted to record at home, they found out the speakers they wanted, they found all this other stuff and we take care of it. There's a lot of artists that their setup is their home and then there's some artists where they don't want to be even nowhere close to, they don't like recording at home. Even if they have the setup, they want to just go to the studio because that's where they are their most creative.
I do think that a lot of studios is going to be a little bit more strict. I think there's going to be an overall objective to make sure that the studio environment and the people in the studio is as clean as possible. There's no clear answer for anything. It's different strokes for different folks. I have some artists that are, like, 'We're not making any music,' then were making a lot of music, then weren't making any music. I have artists that were staying steady, making a little bit of music throughout the whole process.
One artist that I work with right now that, to me, has been someone who has done an amazing job of just navigating and increasing their energy from pre-quarantine to where we are is Mulatto. She's somebody that before the quarantine, she was doing her thing, but during the quarantine, she's taken advantage of the fact that people are at home. She's extra present on Instagram, Twitter, but at the same time, being a studio rat, continue to be writing, putting stuff out, getting things done.
I think this situation has shown the people who were meant to play that lifestyle, they are doing that lifestyle. The people who aren't, not saying that it is a bad thing because it's not, but they found or some will continue to find unique ways to be productive either in front of their fan base or away from their fan base. I think there's no right or wrong way to this at all because this is a very, very traumatic time period for everybody on this Earth. This situation has taught me the most about knowing for every project that you work on, what your role is and how to be the best at your role. If you're somebody who's consistently a studio rat and that's all you can do and that's all you feel like you just have to do, then you figure out what you're going to do. If you're the guy who collects records and sends beats and ideas and you're trying to get things done, then that's that."—As told to Robby Seabrook III