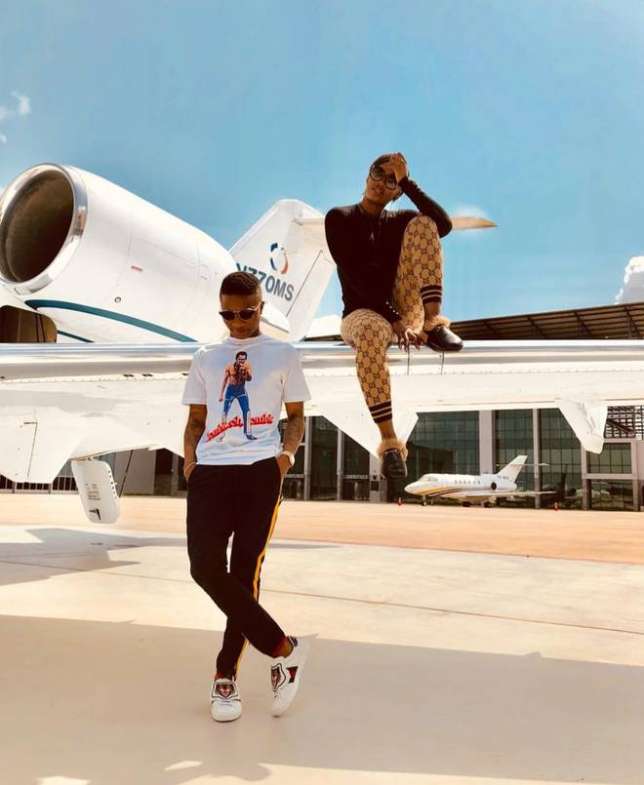 5 joint albums we want to see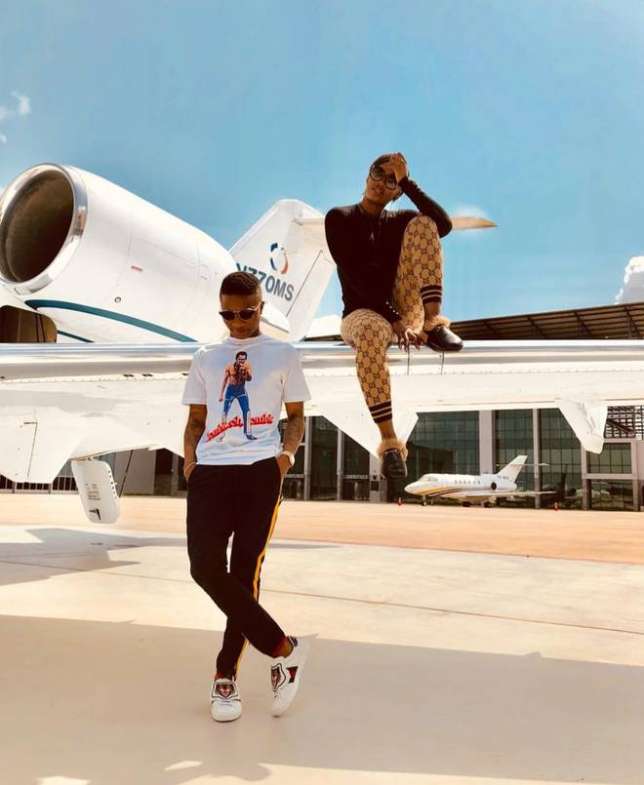 Wizkid and Tiwa Savage recently hinted that they have a new single on the way, but more than one song, we think it is high time Nigerian artists serve us joint albums.
In a tweet posted on Monday, June 14, Wizkid alongside Tiwa Savage announced that a new single is expected to be released anytime soon and this has gotten a number of their fans really excited.
While collaborations have gathered strength on the Nigerian music scene, outside the occasional projects like Olamide and Phyno's 2 Kings, Falz and Simi's Chemistry, Boogey and Paybac's Faceoff, joint albums is one angle that Nigerian artistes have not really ventured into.
So we have compiled a list of five joint albums based on friendship, chemistry, previous works and speculations that if delivered, will make the world a better place.
1. Wizkid and Tiwa Savage
The duo have worked together on several singles in the past including Malo off Tiwa Savage's Sugarcane EP and Bad which made it unto the deluxe edition of her R.E.D album.
One thing that cannot be denied is the fact that there is a chemistry working for them as they complement each other quite well and make hit songs every time they combine forces.
Wizkid and Tiwa Savage represent the closest artistes on the continent that fits the profile of America's power couple,Jay Z and Beyonce, who recently dropped their joint album, Everything Is Love, and a similar project from the duo could also help address the speculations surrounding their relationship.
2. Adekunle Gold and Simi
In 2016, Simi teamed up with rapper Falz on the collaborative EP, Chemistry, which was well received and spurned some hit songs.
But the joint project that could really bang is Simi alongside Adekunle Gold.
Outside their rumoured relationship, the duo have also created magic working together. Simi was the only featured artist on Adekunle Gold's debut album, Gold, while her voice was heavily visible on his sophomore project, About 30.
Simi's smooth voice blends with that of Adekunle Gold and following the success of their latest individual albums, a collaborative project might just be right on time.
3. Wande Coal and Wizkid
This has long since been rumoured and it is high time, this is delivered for the culture.
First mentioned during a radio interview in 2014, Wizkid announced that he was working with Wande Coal on a joint album, then in 2017, prior to the release of his Sounds From The Other Side EP, Wizkid again stated that he was working on four projects that included a collaborative effort with Wande Coal.
This is 2018 and even though the two are besties who first collaborated on Wizkid's Superstaralbum released in 2011, and have shared the same stage at several concerts, the project is yet to materialise and armed with a hugely successful solo careers, it is mouth watering picturing what their joint album will sound like.
4. Tekno and Davido
The duo have quite an history of working together both on and off records.
In 2014, the pair first worked together on the hit song, Holiday, then in 2017, they came together again the Krizbeatz single, Erima.
But the biggest result of their partnership was to surface on Davido's If, which was produced by Tekno.
It will also be recalled that during the time of Davido's beef with Wizkid, Tekno was one of those who openly showed support for the DMW boss which in a way is a signal to the strength of their friendship.
A joint effort by the duo is bound to find its way comfortably to the top of music charts.
5. Olamide and Wizkid
When they first collaborated on Omo To Shan in 2011, it was just another coming together of two young, hungry and budding talents.
But with Kana in 2018, Olamide and Wizkid put together their individual star powers to deliver a song that is gradually turning into a street anthem and a fan's favorite.
Two talented acts with a fairly similar story of rising to fame, and with both known for always crafting new music, new slangs and embracing new territories, why not a joint album of the acclaimed King of Nigerian rap and the Starboy of Nigerian pop music?
Source: Linda Ikeji