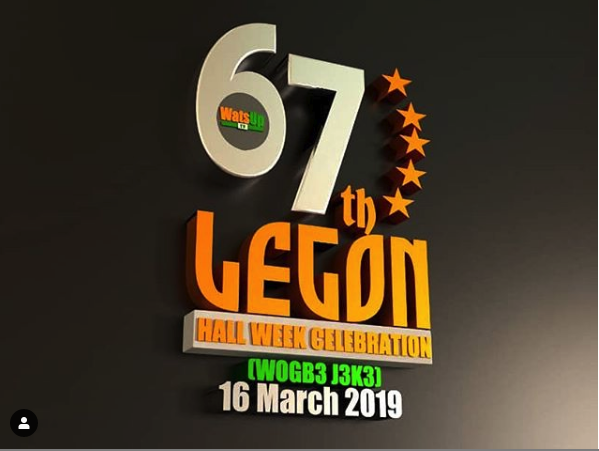 WatsUpTV And The 67 Legon Hall Week Celebration, Biggest Mega Campus Concert On The 16th March 2019
By: boytraore224
Accra and students University of Ghana, get ready for the most excited and biggest campus jam of the year, the 67 Legon Hall Week Celebration is coming on your way on the 16th March 2019 inside the University of Ghana.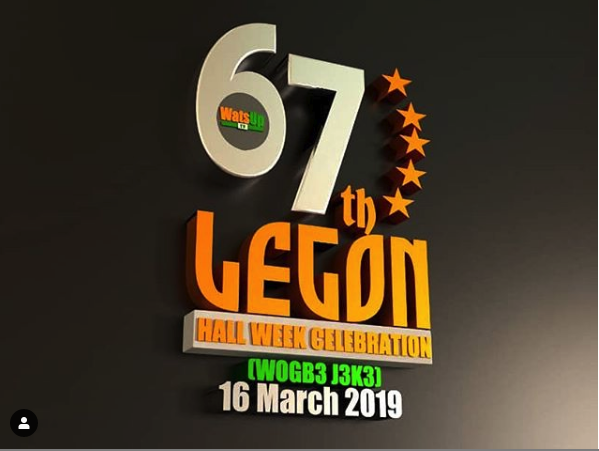 Your most entertaining panafrican TV show WatsUpTV is at it again, as last year was big, good and excited which saw some of your favorite african stars like Mayorkum, Kidi, Daddy Opanka, Dope Nation, Gemini, Feli Nuna, Sefa, Obinini and more passing through to get in touch with students.
This year gonna be bigger better and more energetic, because it gonna be a great fire work with your favorite trending artist of the moment that y'all know.
As the month of March is the month of Ghana Independence, your favorite TV WatsUpTV is ready to get you the best of the best most entertaining campus jam of 2019.
All you need is to get your calendar marked already on this date 16th March 2019.
This year time line of WatsUpTV gonna be busy with exciting entertainment, because after the 67 Legon Hall Week Celebration, you gonna see the second edition of the WatsUp Magazine, and next on the way too, the WatsUpTV Celebrity Car Race which you gonna see your favorite stars competing to show how fast they are on the race circuit.
Africa we're here for you to feed your world of entertainment.