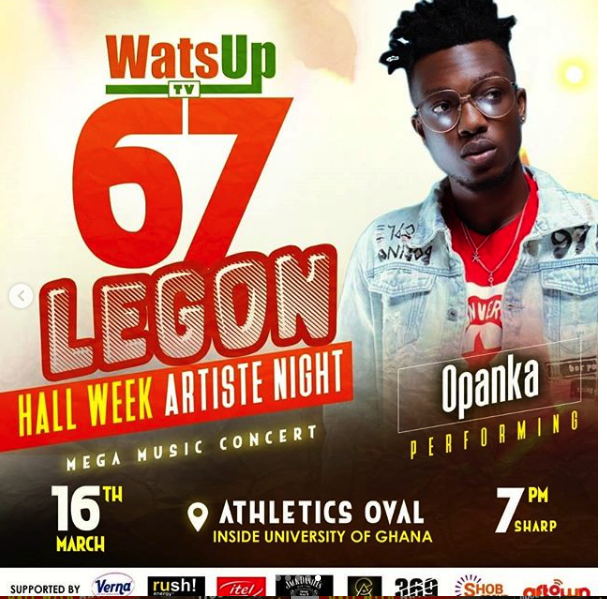 Set Of Artists Performing Live At The WatsUpTV 67th Legon Hall Week Artist Night
By: @boytraore224
The WatsUpTV 67th Legon Hall Week Artist Night Celebration is going down this Saturday 16th March 2016.
As one of the biggest mega campus concerts, WatsUpTV is bringing to you, Ghana finesses artists who are full of energy and creativities with different genre of musics.
For the set we have for you, Daddy Opanka, Sista Afia, Lil Shaker, Rude BwoyRanking, S3fa, Freda Rhymz, Dahlin Gage, Kobla Junior, Article Wan and more.
Hold on, and guess what again? One big surprise artist is coming to wow you that day like how we did last year with Nigerian artist Mayorkum. So just be there and see who it gonna be this year.