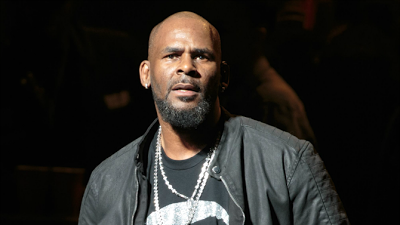 New Allegations Claim R. Kelly Keeps At Least Six Women In A Sex-obsessed Cult Where He Bans Them From Contacting The Outside World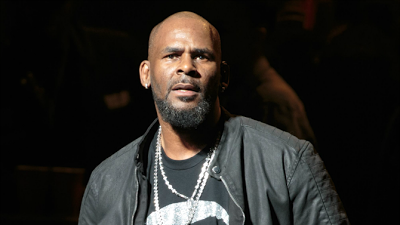 New allegations have emerged accusing R. Kelly of keeping a number of women in homes in Chicago and Atlanta as members of a sex-obsessed, abusive cult.
The allegations were reported by Buzzfeed News, citing interviews with former members of the singer's inner circle and parents of young girls who are with R. Kelly. Former members of the R&B singer's entourage claimed the 50-year-old is an utterly controlling figure who dictates every aspect of the women's daily lives.
Buzzfeed spoke to Cheryl Mack, Kitti Jones, and Asante McGee, all of whom were former members of Kelly's entourage. The women exposed the sort of treatment endured by young women who find themselves pulled into the singer's orbit.
Mack, Jones, and McGee said there are at least six women living in properties rented by the R&B star in Chicago and Atlanta. These "guest houses" are located near his home in suburban Atlanta, and his apartment at Trump Tower in Chicago.
Another of his former entourage members said Kelly is a master mind controller. He controls the women, telling them when they can eat, shower, sleep, bathe, and how to dress or cut their hair. They have to take his permission before they make any move even for something as simple as leaving a room. If they disobey him, he punishes them physically and verbally.
He also allegedly makes them engage in sexual encounters which he records for his pleasure and that of his friends. There are at least 6 women living in these properties and one of them was only 17 when he took her there. She is now 19.
The girls in Kelly's sex cult are referred to as "babies" and are expected to call Kelly "Daddy". In the guest house is a 31-year-old woman known as  the "den mother." She is responsible for training newcomers on the way Kelly likes to be pleased sexually. The other women his ex-entourage believe were in his properties last summer included: a 25-year-old woman who has known Kelly for seven years, a 26-year-old Atlanta songwriter who began her relationship with him when she was 19, a 19-year-old model, and 'his number one girl' - an 18-year-old aspiring pop star from Florida.
The women who had once lived under Kelly's control in his "guest house" said the women stayed of their own will because Kelly controlled their minds in such a way that they felt trapped and did not see a way out.
Thinking back to her time with R. Kelly, Jones said: "I got trapped. I had people telling me I was an idiot. But it took me a long time to realize they were right, and I'm talking now because I hope I can help some of these other girls."
Buzzfeed also spoke to the parents of a 21-year-old woman who is currently one of Kelly's 'babies'.
The mother, who was only identified as 'J', said her daughter first met Kelly as a 19-year-old at an Atlanta concert in May 2015. A few weeks later, they were all flown out to California to meet the performer backstage. Over the next month, Kelly kept in contact with the woman then in June 2015 she lied to her parents about going to visit a Georgia college and instead flew to Oklahoma City to see Kelly perform. She started trying to get Kelly to help her launch her music career and at the same time, she enrolled in college and started taking classes.
In the months that followed, her roommates said she changed completely and later stopped going to classes. Her parents reported the case to police asking for their help in getting their daughter back but when officers located the daughter in Chicago, she told them she was fine and did not want to be bothered by her parents, who say they have not spoken to her since December 2016.
"It's not about my daughter, per se. It's about all the girls," the woman's father, Tim said.
Theresa and Angelo, the parents of a 19-year-old girl who moved in with the star following a meeting in April 2015 when she was only 17, have spoken of how they've been desperately trying to get their daughter back from the singer. They said Kelly kept in touch with their daughter through secret calls and text messages after he picked her out in the crowd during a performance at Funk Fest in Orlando.
One day, she did not come back home from school and she later sent a text to her parents saying she had met up with Kelly at his hotel. The woman has now cut off communication with her family and lives with the singer.
McGee said she remembers the young woman and there was a time R. Kelly punished her for breaking the rules by leaving her on a tour buss for three days without giving her permission to come out.
Linda Mensch, the lawyer who represents R. Kelly, said in response to the new allegations: "We can only wonder why folks would persist in defaming a great artist who loves his fans, works 24/7, and takes care of all of the people in his life.
"He works hard to become the best person and artist he can be. It is interesting that stories and tales debunked many years ago turn up when his goal is to stop the violence; put down the guns; and embrace peace and love. I suppose that is the price of fame. Like all of us, Mr. Kelly deserves a personal life. Please respect that."
A representative for Kelly said Monday afternoon: "Mr. Robert Kelly is both alarmed and disturbed by the recent revelations attributed to him. Mr. Kelly unequivocally denies such accusations and will work diligently and forcibly to pursue his accusers and clear his name."
This will not be the first time R. Kelly is in the middle of a sex scandal. In 2008, he stood trial on child pornography charges. Prior to that, he married singer Aaliyah in 1994 when she was only 15.
Source: Linda Ikeji