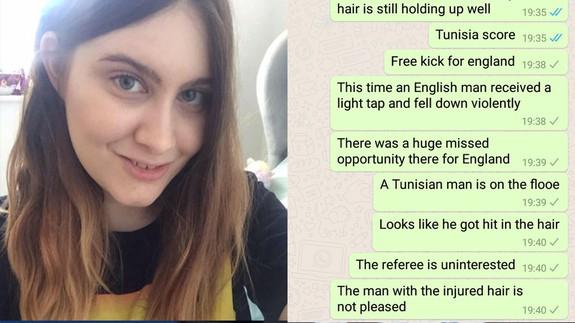 Man asks girlfriend to text him World Cup updates, gets more than he bargained for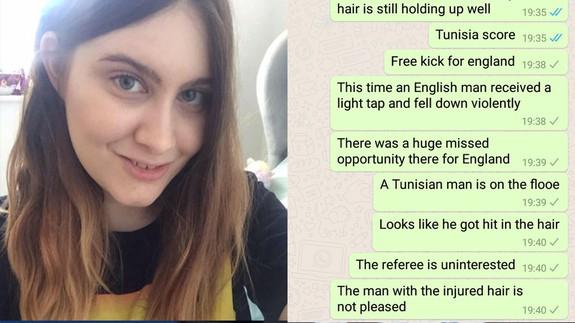 There are already plenty of people already out there tweeting, blogging and writing about the World Cup — but maybe its time for a new voice to enter the mix.
SEE ALSO: World Cup manager wins the heart of the internet, becomes glorious meme
"My boyfriend asked me to text him updates from the #ENGTUN game as he's on his way home," tweeted @lightningstarr, a law student from London, on Monday night. "You can't say it's not accurate."
Here is the undeniably glorious result: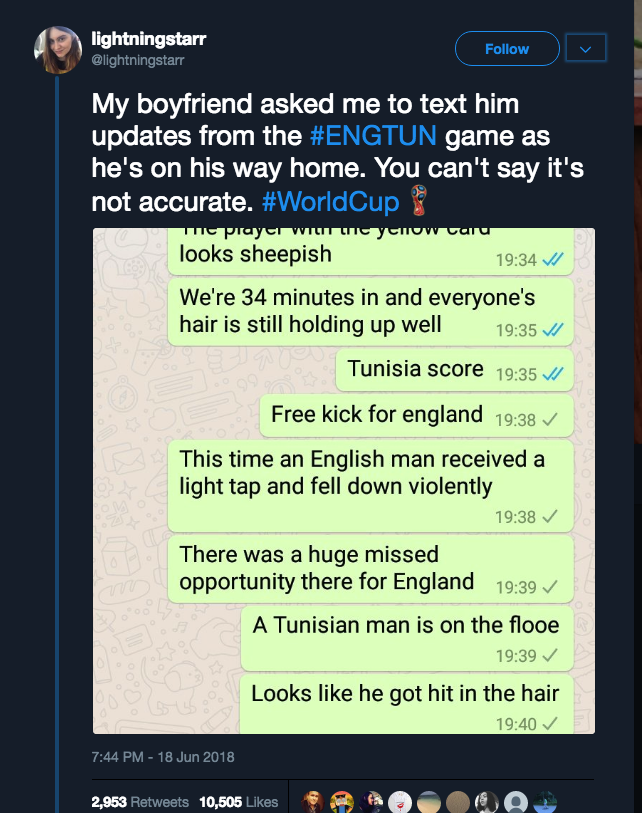 By: @boytraore224
Tel: 0544511980
Source: Yahoo.com