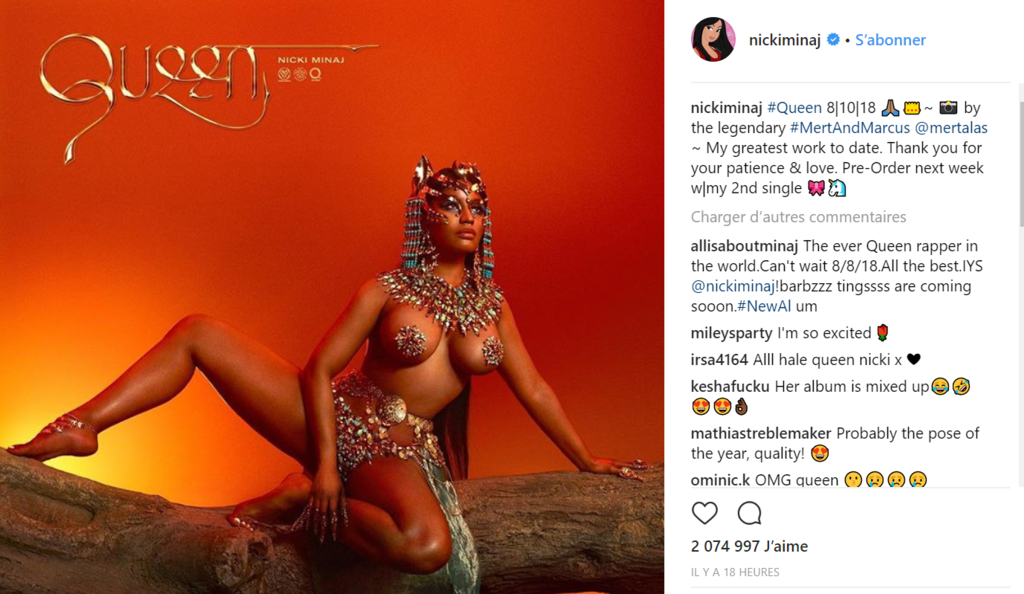 PHOTO. Nicki Minaj unveils the ultra hot pouch of her new album
Nicki Minaj has unveiled the cover of her new album which will be released on August 10th. And watch your eyes, it's very hot!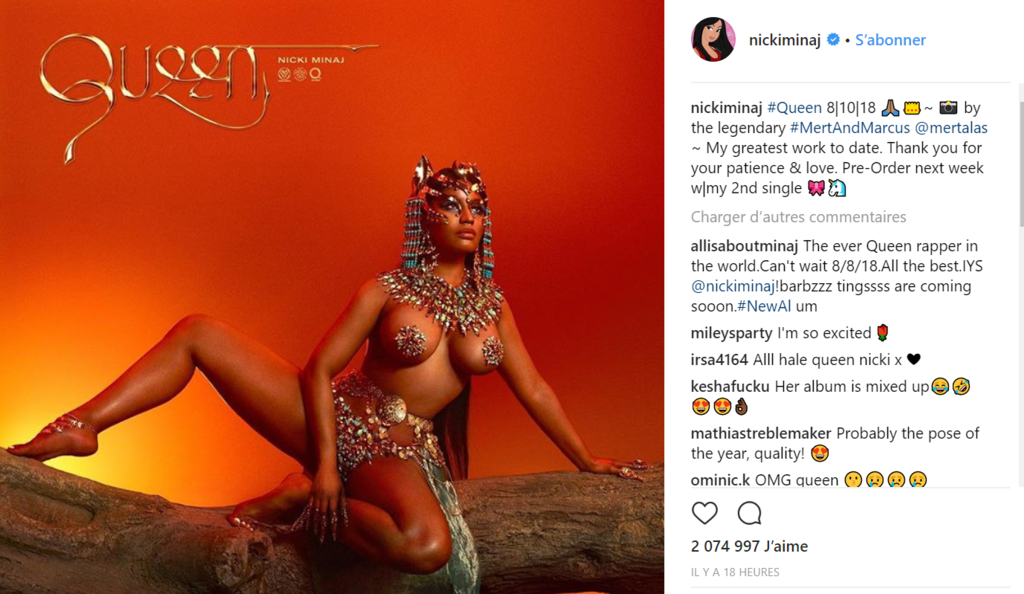 Nicki Minaj will ignite the charts! The singer has unveiled the cover of her next album to be released on August 10, entitled "Queen".
And what we can say is that it is aptly named. The artist appears there simply dressed in panties embroidered with crystals and an immense blue veil with a golden belt, her nipples hidden by pearls. Around his neck, a huge necklace of crystals that falls on his chest and on his head, a crown to make pale the Egyptian queens of the time of the pharaohs.

This album cover by Mert Alas and Marcus Piggott, two fashion photographers known for their sexy and provocative shots, seems to have Nicki Minaj as the new queen of rap, imperturbable and full of self-confidence. It remains to be seen if this new album will live up to this cover.