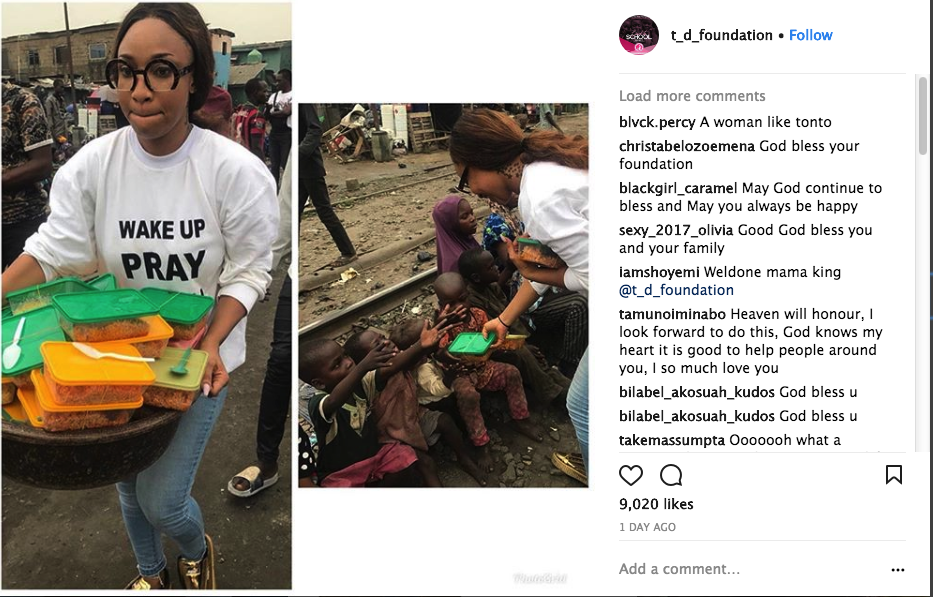 Tonto Dikeh: Feeding The Homeless Childresn +Photo
It's easy for anyone to be grateful for God's blessing in their lives, but it takes special grace for a human to imagine the lives of those who are homeless and desire to make it better, in however little way.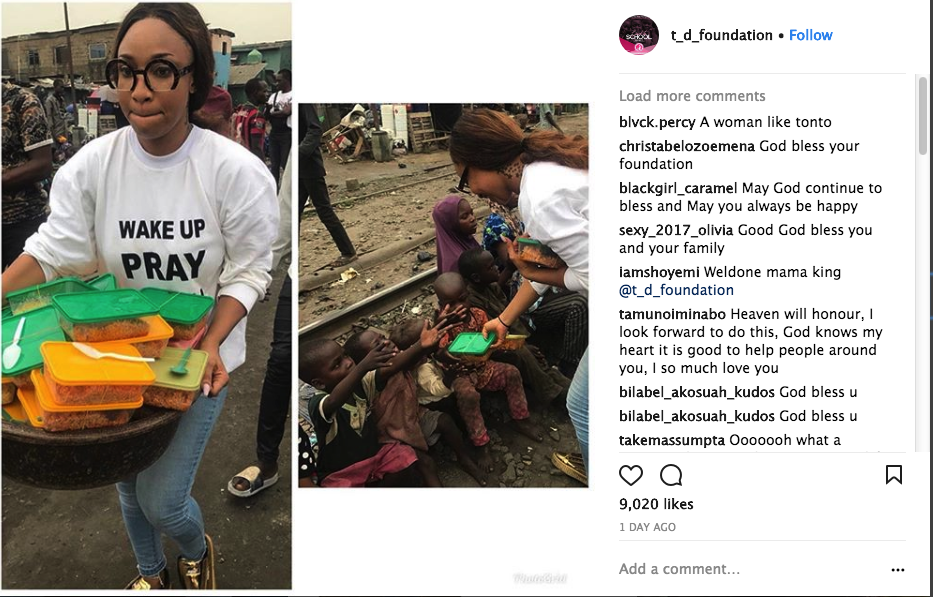 Nollywood actress and philanthropist, Tonto Dikeh is a woman who has shown many a time the quality of her soul. When Dkeh is not social media's favourite drama queen, she's taking time to walk the streets of the country, searching for whose life she can make better, no matter how small. In a recent post shared on Instagram, Tonto is pictured feeding a number of young kids. In the Ramadan season, many of these children fast and when thy are to end the fasting, they have little or nothing to fill their stomachs. Although, Dikeh is a Christian, she has made it a duty to be make food available for those who don't have enough.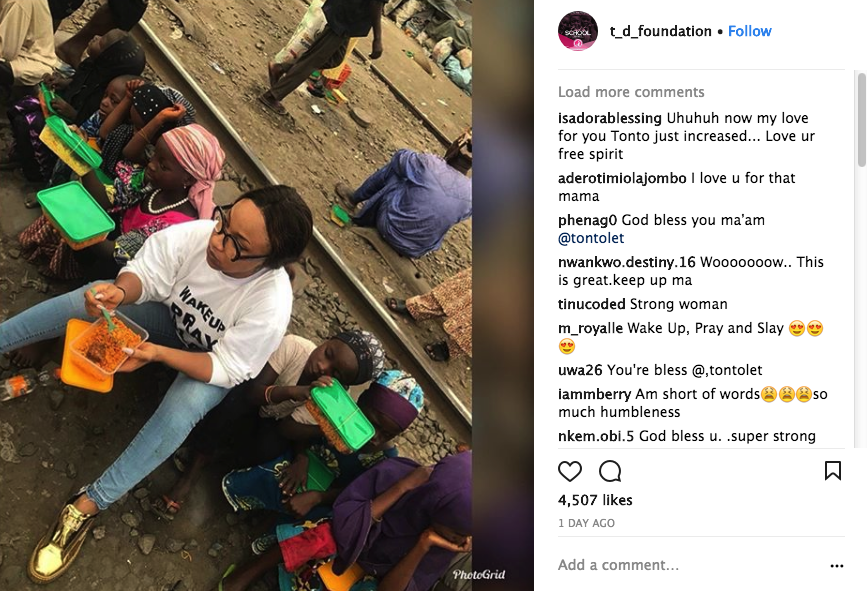 Since the launch of Tonto Dikeh foundation, the atcress has changed thousands of lives with her generosity and passion. Here are photos of the mother of one feeding children on the streets:
See photos: