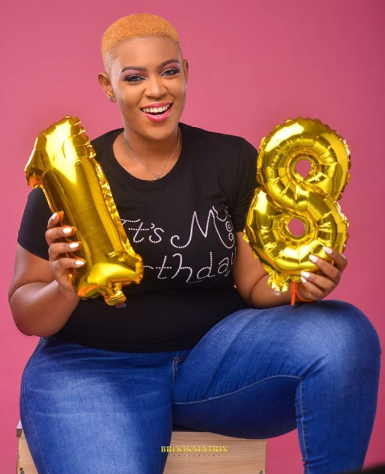 Woman's 18th birthday photos spark debate online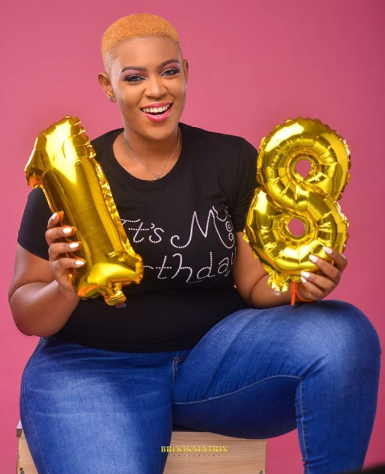 A woman's birthday photos has sparked a debate on social media due to the age she claims to be.
The woman, who is a serving corps member, was a year older over the weekend and one of the photos show her holding number balloons revealing she's 18 years. A lot of people find it hard to believe her age. Even the photographer who took the birthday shots admitted he was taken aback when he saw the age on the balloons.
The photographer wrote: "Serving corp member got excited, called me up for a shoot, it felt normal until I saw the numbers."
Source: Linda Ikeji