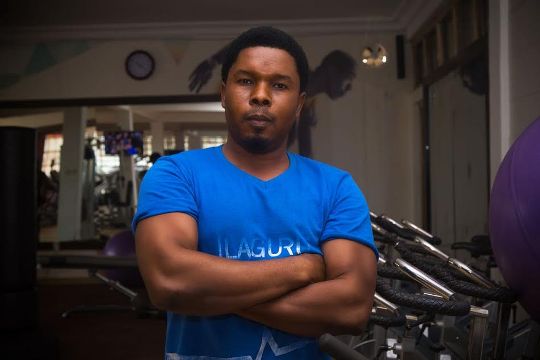 Meet the Abuja gym instructor who took two slaps from a female customer and didn't retaliate
Dear men, please emulate this gym instructor, please! No matter how much you are provoked, never raise your hands on a woman. Just see the muscle on him, imagine if he'd retaliated when that woman slapped him twice at the gym in Abuja. Just imagine the damage he would have caused. We need more men like this. God bless you kind sir. Read the press statement from the gym after the cut...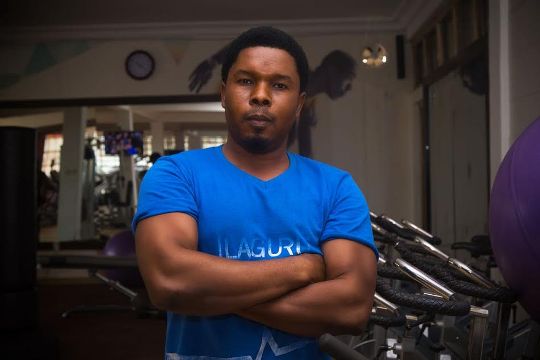 Laguru Health Club Commends its Gym Instructor that Took Two Slaps from a Customer
In response to an incident that happened earlier this morning at the Laguru Fitness Health Club at Utako, Abuja, the management of the popular fitness centre has commended one of its Gym instructors going by the name Monday Iliya for handling a difficult situation at the fitness centre.

Monday Iliya tactically and professionally handled a situation that could have gone out of control this morning when an apparently irate customer went ballistic and slapped him on two separate occasions as she screamed at the instructor and tried to destroy some of the centre's equipment.

She had complained about a 25-minute delay of electricity coming on and before Monday could finish explaining reasons for the delay, the enraged lady had quickly grabbed the jar of water from its dispenser and started to pour down on the treadmills after giving him two hot slaps on the face. 


"Our treadmills are still working perfectly. This is largely owing to the fact that all our fitness equipment are top class and not even a deliberate effort to damage them would make them go bad" said, the CEO of the Laguru Health Club.

"The customer seemed frustrated and angry from where she was coming and I think she decided to transfer aggression on the poor Gym instructor" a member of the Health club who refused to be named commented.

"She could have gone to vent her frustrations on the government rather than slapping the poor guy" another member commented.

Laguru Health Club is a world class fitness centre in the heart of Abuja where people come to unwind, ease stress and build a healthy lifestyle with some of the friendliest and most experienced instructors, top class equipment and a generally pleasant environment to relax and be all that you want to be.

The centre opens by 6 am every day at the OjimaduNwaeze House, P.O.W Mafemi Crescent, Off Solomon Lar Way Utako in Abuja.
Follow us on Instagram@Laguru_fitnessfor updates on promos and other exciting fitness programs. You can also Call 0817 035 6569 now to register as a member of the Laguru Health Club.
Source: lindaikeji