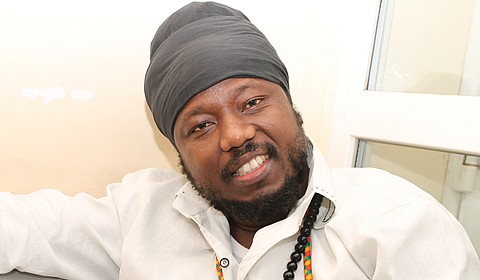 Blakk Rasta Received a brand new car From Zylofon Media
Abubak Ahmed popularly known as Blakk Rasta, The drive-time host for Accra-based Zylofon FM has been presented with a brand new car for his errands.

The reggae show host on the station which operates on the frequency modulation, 102.1 received a new Pajero on Tuesday, January 16, 2018, from officials of the channel
Head of Communication at Zylofon Media, Samuel Atuobi Baah presente the unregistered machine to the outspoken media personality.

Blakk Rasta after few weeks of hosting the stations drive-time has garnered huge listenership for the programme.

Blakk Rasta,the Ghanaian reggae musician and a radio presenter joined Zylofon FM September 2017 goes on air every weekday from 2 pm to 6 pm.