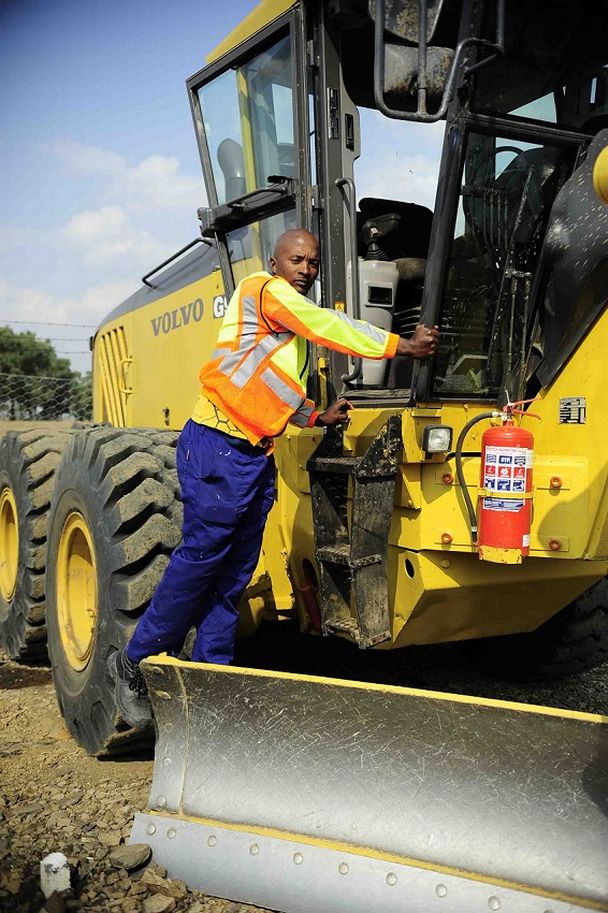 Former Sundowns star Papi Mbele now works at a tar road construction site
Mbele, 38, now works for Sedtrade, a company constructing a tar road in the small town of Heilbron.
When Sunday World paid him a surprise visit this week, Mbele said he regretted his decision of leaving Sundowns in a huff despite being advised otherwise by former owner Nastasia Tsichlas.
A week after he left the club and joined Moroka Swallows, it was announced that Patrice Motsepe had bought the club.
"When my contract was left with six months at the beginning of 2002, I called my boss Nastasia and asked her if she was going to renew my contract or not. She advised me to chill as she was in Greece for two months and said we would finalise everything when she came back.
"I did not have an agent and I just made a rush decision of joining Swallows. After a week, Motsepe bought Sundowns and my ex-teammates told me he doubled their salaries. I still gave it my best and won Player of the Year (award) on my arrival at Swallows. My career later died because of bad decision-making, pride and arrogance when I was at the peak of my career. Things were never the same after I left Sundowns."
Mbele, who played in the 2001 CAF Champions League final against Egyptian giants Al Ahly, said after his football career collapsed, he found it hard to get used to the new situation. "The money was no longer coming in, I had to hustle to survive. It was a hard transition and people were talking badly behind my back. But I had to prepare myself mentally for the downhill so I could be able to deal with everything.
"In football you must accept it when your career is done, but life must go on. Football is similar to any work situation because you can be retrenched at any time. When it's done it's done," Mbele said.
Despite his immense talent and a gifted left foot, Mbele was clubless from the age of 28 with six national caps under his belt. He said he tried to get back to professional soccer five years ago but failed.
"Since then I have completed a C1 coaching certificate. I coach our local team, Black Swallows, that plays in the ABC Motsepe League as a way of giving back to my community even though I am broke. I'm imparting my knowledge to them," he said.
Mbele said before landing the temporary job at the construction site, he had been doing odd jobs to earn a living.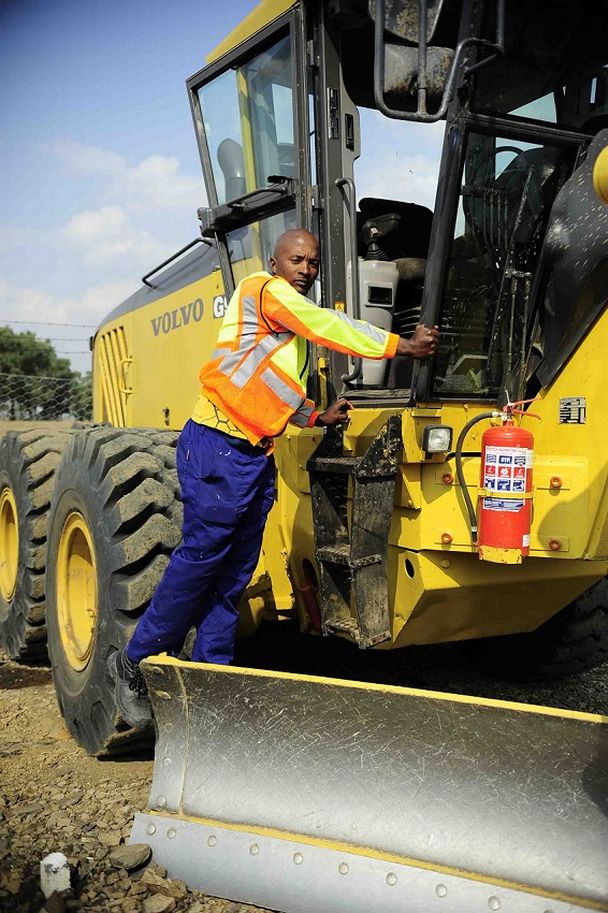 Source : Sunday World