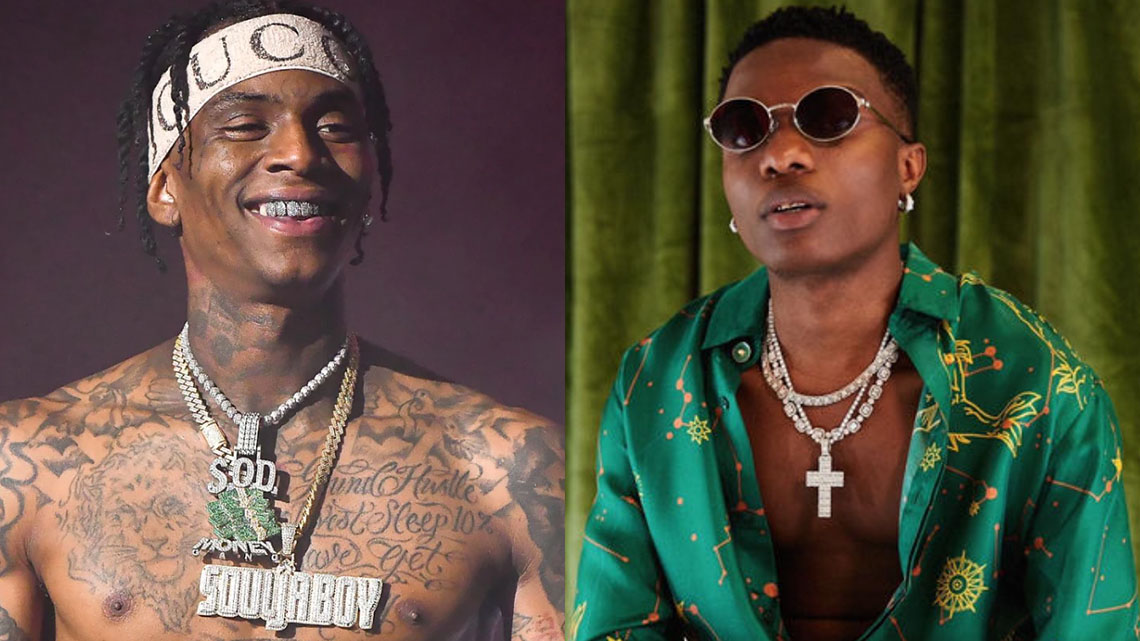 American rapper Soulja Boy threatens to kill Wizkid
American rapper Soulja Boy has threatened Nigerian megastar Wizkid with violence on Twitter after he was trolled by some Wizkid fans.
Details: On Saturday, 25th February 2023, Soulja Boy took to his Twitter account to express his intentions to hurt Wizkid after he was trolled by some elements in Wizkid's fan base.
A Twitter user by the handle @Cruisewithmee pointed out that Wizkid would be headlining the Rolling Loud concert in Germany with Soulja Boy appearing as one of the supporting acts 10 years after calling the American rapper's music wack.
Soulja reacted by quoting the tweet and calling Wizkid a p**sy before threatening to beat up Wizkid and any fan who dares to disrespect him.
The rapper then proceeded to threaten Wizkid in a separate tweet where he stated that he was done tweeting and he intends to kill the Afrobeats megastar
In a moment of rage, Soulja Boy also requested that Rolling Loud take him off the show in Germany in what was an apparent reluctance to be in Wizkid's shadow.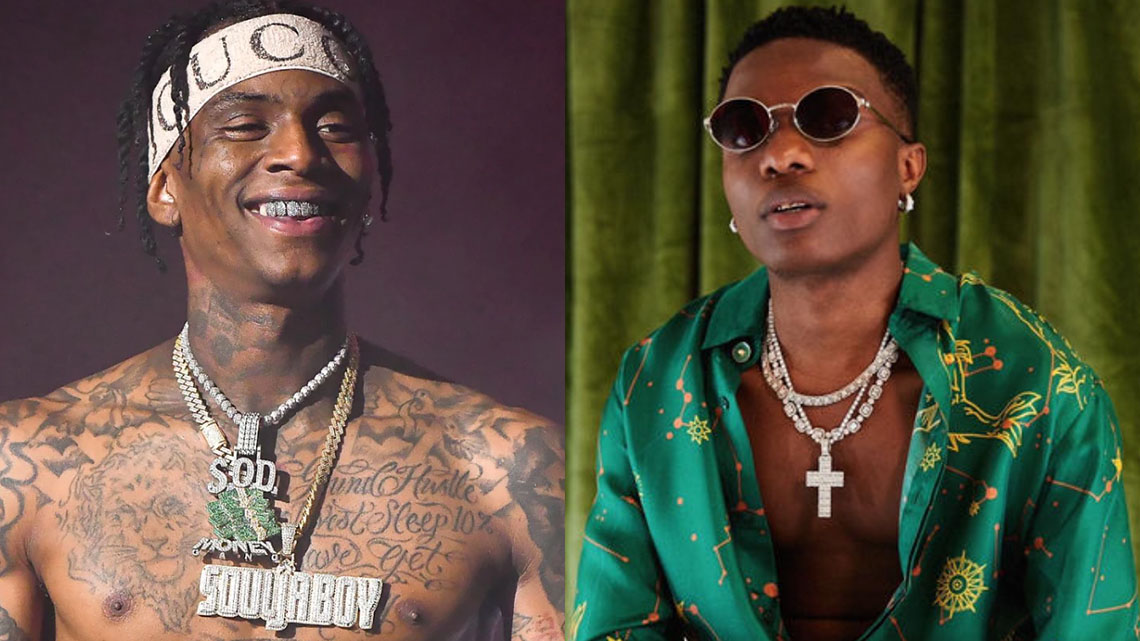 Background: The issue with Wizkid and Soulja Boy started in 2022 when some fans dug out a tweet from Wizkid in 2010 where he called Soula Boy's music wack.
Although the remark was made 12 years ago when Wizkid was barely 20 and Soulja Boy was also 20, the description didn't sit well with the American who reacted angrily on Twitter.
Soulja Boy's threat has drawn criticism from fans on Twitter who described it as reckless and dangerous, especially as Wizkid will be touring the US in the coming months.
https://www.instagram.com/p/CpFj1ppMl8K/?utm_source=ig_web_copy_link