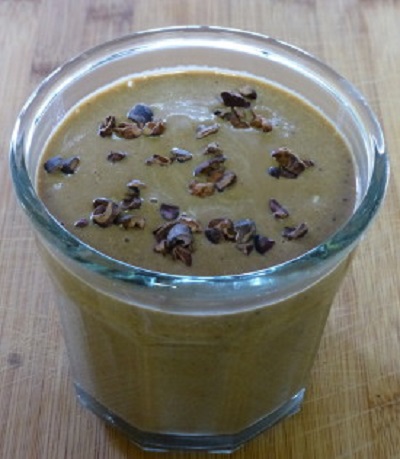 Lifestyle: Warm chocolate avocado smoothie to try this weekend
When the cold weather sets in I naturally turn to warmer food and drink such as soup, stew, broth, and tea. A cold smoothie is just not appealing.

I typically consume elixirs in the winter. However, warm smoothies have become more of a mainstay.

Warm smoothies are really easy to make. Simply warm the liquid a recipe calls for to just under a simmer. Then proceed with making your smoothie as normal. One caveat, you may want to avoid frozen ingredients.

The picture of this smoothie doesn't convey its warmth. It's not hot to the touch like a cup of tea or coffee. It's just warm enough to be comforting on a cold day.

I blended some cacao nibs for the crunch factor and added some as garnish for appearance. Crunchy or chunky smoothies are a good thing as they force you to chew your smoothie, which improves digestion.

This is a pretty basic recipe. Feel free to use any of the optional add-ons or anything else you have on hand. Enjoy! Warm Chocolate Avocado Smoothie Recipe.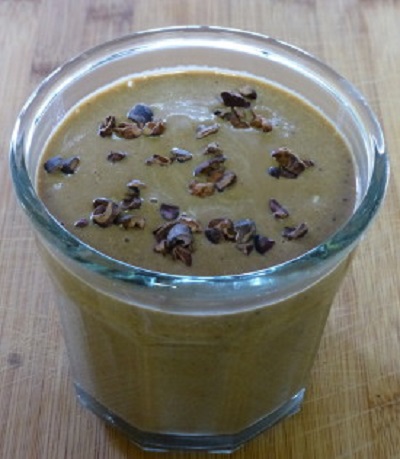 The Ingredients

1 cup raw milk or nut milk of choice 1/2 avocado 1/2 tablespoon cacao powder 1/2 tablespoon cacao nibs 1/4 teaspoon cinnamon A dash of sea salt 1/2 tablespoon honey
Source : Ghanaweb