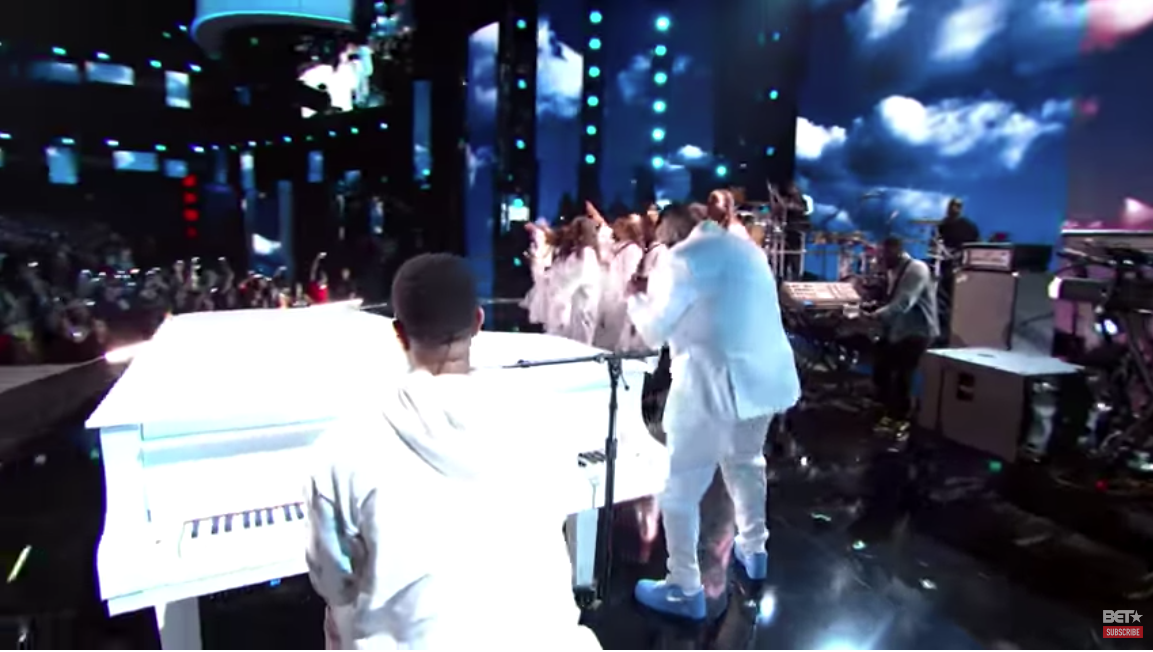 The Epic Tribute Performance To Nipsey Hussle At The 2019 Bet Awards By Dj Khaled, John Legend, YG
Written by: @boytraore224
The 2019 Bet Awards last Sunday was epic in all angle of entertainment.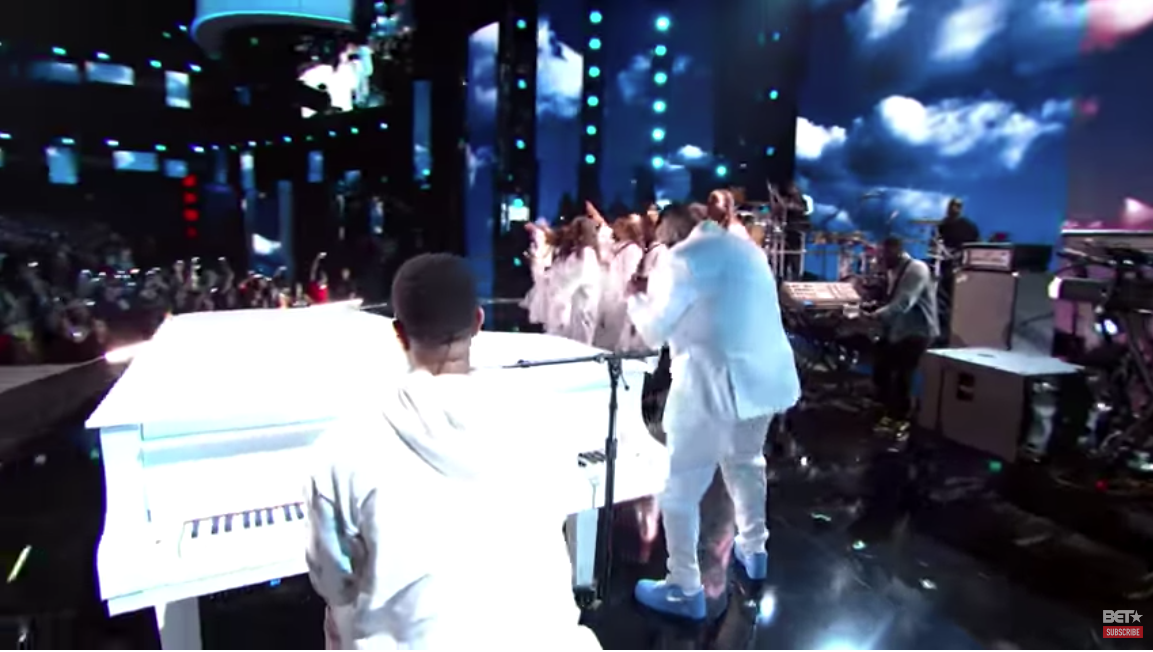 The Black Entertainment Television which celebrate the black culture by awarding them was the center of an epic tribute performance to the rapper Nipsey Hussle who was shot dead 3 months ago.
The tribute performance saw Dj Khaled, John Legend, YG, Marsh Ambrosius on one stage for an unforgettable moment of emotion and great respect to Nipsey Hussle.
This epic moment shows that the Marathon continues