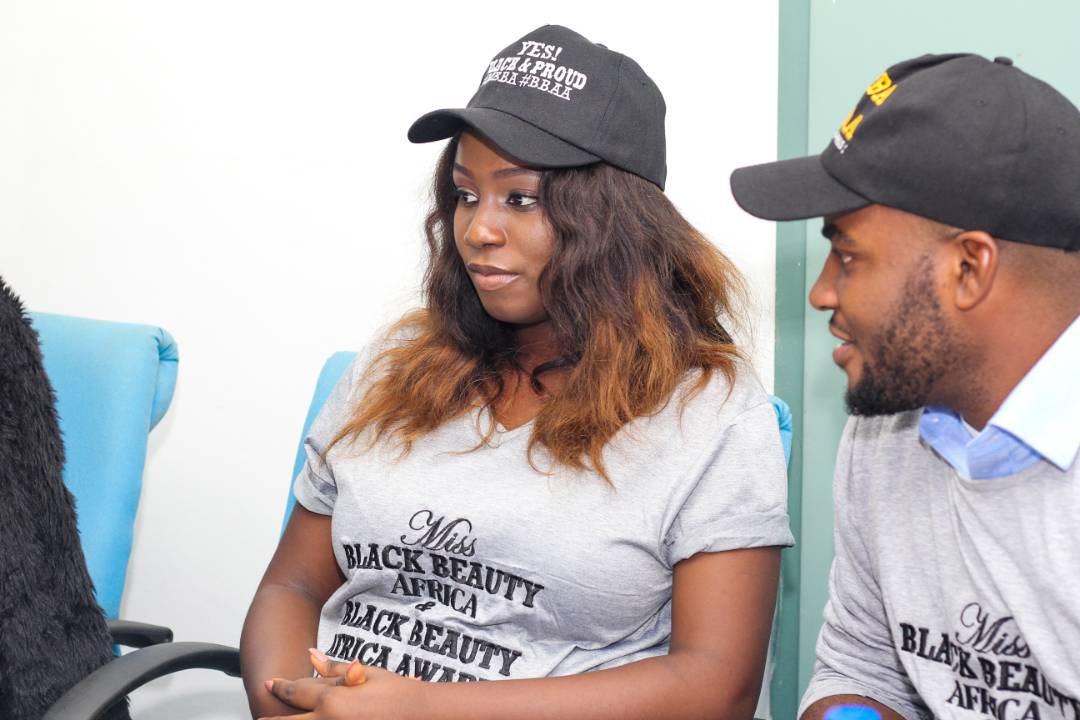 Black Beauty Africa Awards (BBAA) and Miss Black Beauty Africa pageant (MBBA) Unveiled.
The Black Beauty Africa Awards (BBAA), the Miss Black Beauty Africa pageant (MBBA) & the customized brand Tees & caps (YES! BLACK & PROUD #MBBA #BBAA) were launched on the 29th June '17 at the British Council in Accra Ghana.
The Ceremony which saw the likes of celebrity model Victoria Michaels gracing it, was to announce to the media the purpose and idea behind the BBAA and MBBA.
Chairperson and CEO of the MBBA and BBAA, Zino Lexili Ogazi educated the media on the Awards and Pageant Show and why they Chose Esi oheneba safoa (GMB 15), Chidera okolie, Eman Sinare & Princess shyngle as Brand and Goodwill Ambassadors, she also explained that the pageant is opened to every African lady & not the dark skin ladies alone.
The Basic aim of this Project is to encourage African young women to accept and be proud of their dark skin complexion and most importantly to shun the idea of skin Bleaching amongst the youths.
The Pageantry would also promote cultures of 10 countries across Africa.
The MBBA registration forms would be open from the 15th of July for GHC100 available at all the major Malls in Accra and the British Council, the grand audition will be held at the British council on the 14th of October 2017 with the grand finale of both Award ceremony and pageant at the National theatre in Accra Ghana on the 24th November 2017, while the Awards Nomination will start on the 1st September '17.
The Pageant is open to young African girls between 18-26, with a 1000 Us Dollar price, electronic gadgets, contracts & other consolation prices, and also the prestige of being MBBA ambassador & Black beauty advocate.
On the other hand, Black beauty Africa Awards established in the year 2017 by miss black beauty Africa aims to honor seasoned & promising African entertainers to reckon with in the entertainment industry ranging from pageantry, modeling, acting, music, sports, designers, photography, bloggers, hosts and humanitarian
Miss black beauty Africa & black beauty Africa Awards is brought to you by supreme dynamic concepts limited & Mega king's empire.
The MBBA & BBAA, & YES! BLACK & PROUD customized hats & shirts are now made available for sale on the official website... www.missblackbeautyafrica.com or call the following numbers +233245562676 +233540916639 to purchase.