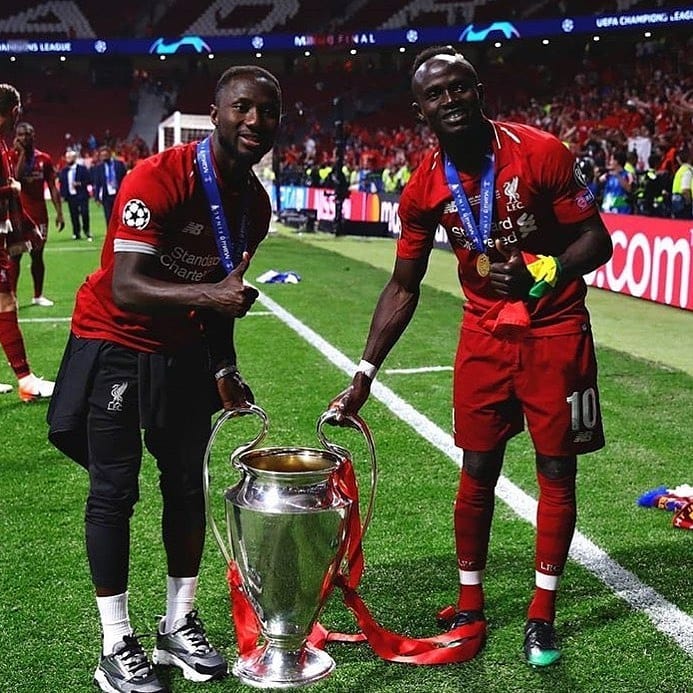 Photos That Show Sadio Mane And Naby Keita Have A Good Brotherhood In Liverpool
Written by: @boytraore24
Last weekend Saturday was so excited for the English football club Liverpool FC, because they won the 2019 Uefa Champions League final against Tottenham by the 2-0 final score in Madrid, goals by Salah and Origi.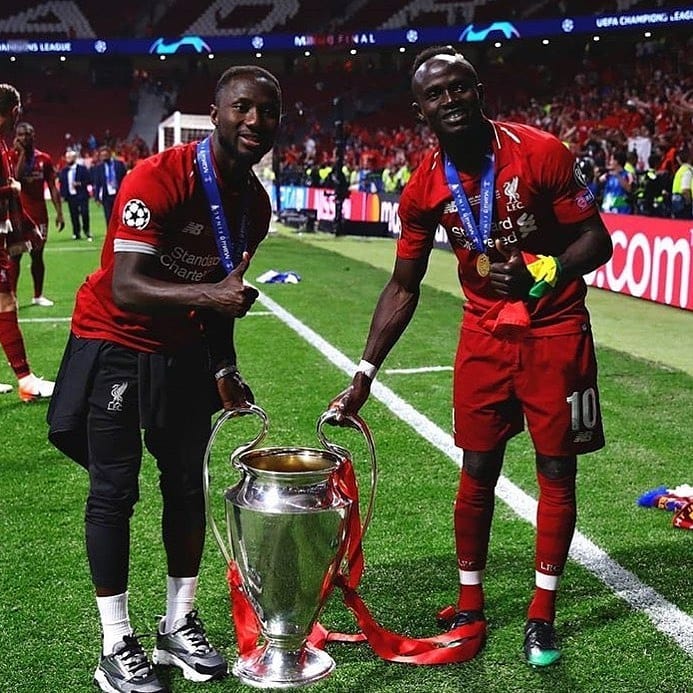 But in the middle of the celebration two (2) West African brothers from different countries but play for the same club Liverpool, expressed their brotherhood in some photos from the pitch into the plane, and those two (2) bros are Sadio Mane from Senegal and Naby Keita fron Guinea. It is true that you all always have somebody with whom you always share everithing in a group of people.
Mane and Keita are one of those people who have that chemical of socialising and sharing all together especially in photos.
See photos below