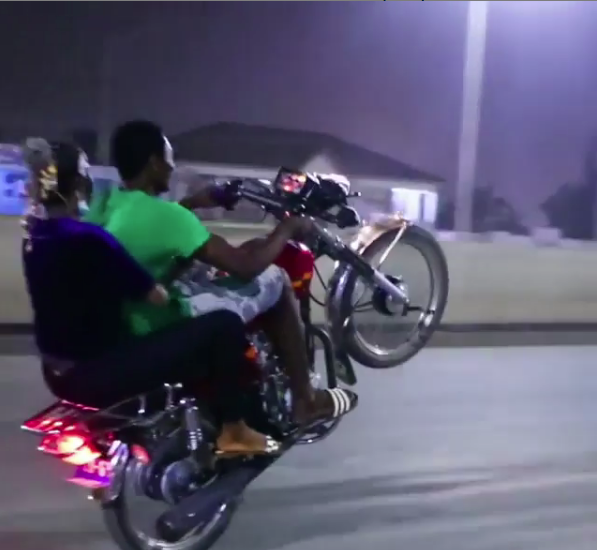 Feli Nuna Takes A Dangerous Ride Or Die On The Back Of A Bike
@Written by: @MrTraore224
Ghanaian talented singer Feli Nuna is one of ghana's finest singers you will love to listen to all way long.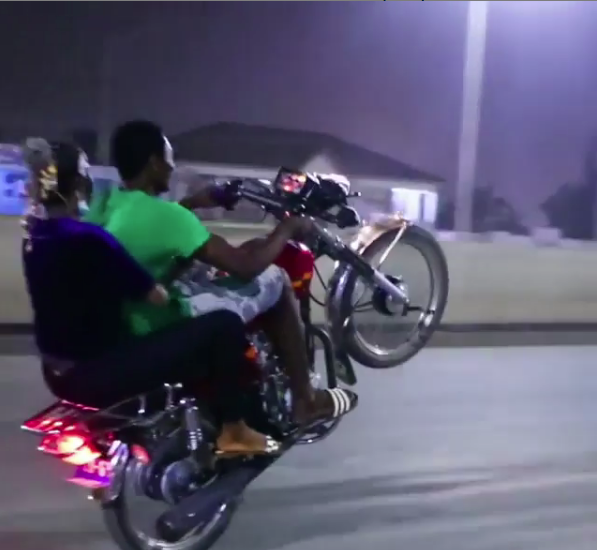 Feli Nuna on the bike
But this time the singer is seen riding on a bike in the night with the front wheel up and wearing no helmet at all.
We don't know what has bitten the Daavi Diva to take such risk on the two wheels in the night, but could she be in need of adrenaline, fun or drawing the media attention toward her? Because it has been longtime we did not hear any new record from her.
Well for me it seems she's going through some kind of depression that is pushing her to take such nonsense risk of her life.
Please Feli we need you for more beautiful music, please don't do this again
Please don't try this without any standard protection.
Watch video here: