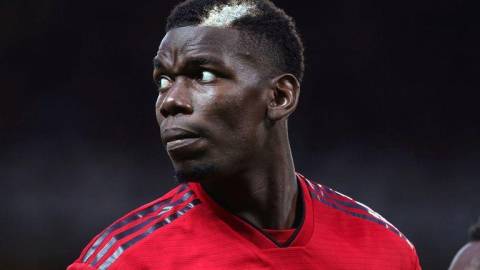 Jose Mourinho was right to strip Paul Pogba of the Manchester United vice-captaincy as no player is bigger than a football club, Liam Rosenior told The Debate.
Pogba watched from the stands on Tuesday night as United crashed out of the Carabao Cup in the third round on penalties at the hands of Derby.
In a prickly post-match interview, United boss Mourinho confirmed he had relieved Pogba of his vice-captaincy duties ahead of the game.
Jose: Pogba no longer vice-captain
The decision came just two days after Pogba urged United to adopt a more attacking approach in the wake of their 1-1 draw with Wolves.
Rosenior believes Mourinho had no option but to take action against Pogba to reaffirm that control at the club lies with him and not the players.
"Read between the lines. Pogba will never be captain of Manchester United again," Rosenior told The Debate.
"I understand Mourinho's decision. You have to make these decisions. A player can never be bigger than the manager or a football club.
"When a player is speaking so candidly about the club needing to attack, play in a certain way and questioning the manager's approach, that creates problems between not only those two but also creates an atmosphere within the dressing room.
"That has to be dealt with because other players will stick their head above the parapet and start disagreeing with the manager as well.
"A manager would lose their power and the last thing a manager can do is lose their power and control of a dressing room."
Jamie Redknapp: Jose-Pogba rift is huge
Pogba's future at Manchester United has been under the spotlight in recent months, with talk of a move to Barcelona or a return to Juventus.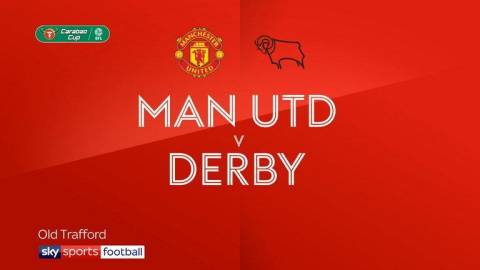 The latest dip in relations between Pogba and Mourinho will not have helped the situation and, according to Rosenior, has left executive vice-chairman Ed Woodward with a decision to make.
"Pogba seems to be a recurring theme at the moment," he added. "As a manager or a coach, is he doing enough? He was outstanding at the World Cup and that must be a bigger frustration for Mourinho.
"I don't see this as a shock. He was linked with Barcelona straight after the World Cup and he's been linked this week with Juventus. I think Mino Raiola is influencing Pogba to get what he wants out of this.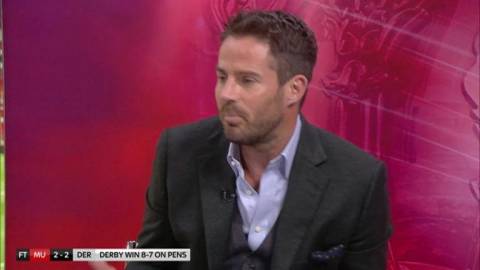 "Ed Woodward is going to have to show his cards. Is he going to back the player or the manager?
"One player can never be bigger than the manager of a football club. He was questioning the manager's way of working and it created an atmosphere in the dressing room that might have led to Mourinho losing his power.
"You need synergy at a football club, on and off the pitch. This is another example that things are not right at Manchester United.