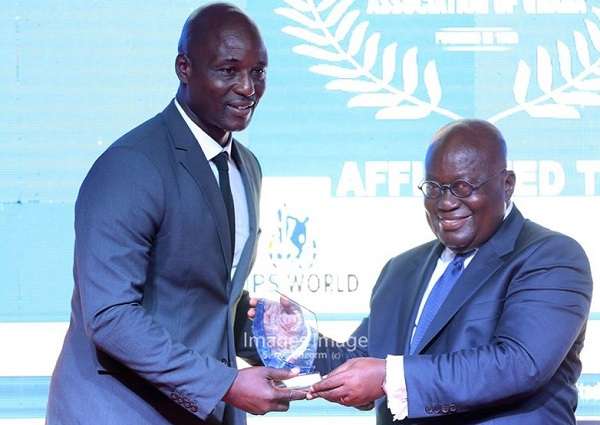 'Honest' Tony Baffoe backed to become new GFA boss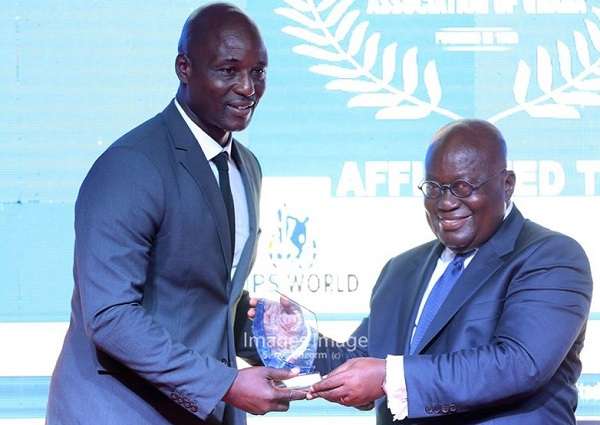 Former Ghana international, Anthony Baffoe, has been backed as the ideal candidate to succeed Kwesi Nyantakyi as the new president of the Ghana Football Association (GFA).
Mr. Baffoe retired from active football almost two decades ago and has since opted to venture into football administration.
READ ALSO: Number 12: You cannot hold meetings-Deputy AG warns GFA
Currently, the 53-year-old works with the Confederation of African Football (CAF) and world football governing body FIFA, and was one of many match coordinators at the just-ended FIFA World Cup in Russia.
The former Black Stars defender's astuteness and his excellence in duty has led to his name being mentioned as one of the possible candidates to succeed resigned GFA boss, Nyantakyi.
Despite not publicly speaking about taking up the post, Mr. Baffoe has been backed by Executive Director of the Danquah Institute, Gabby Asare Otchere-Darko, to become the new GFA boss.
The lawyer believes the ex-footballer is the "best" man to lead the reforms at the FA, which has been beset by issues of corruption and misconduct in recent weeks.
In a Facebook post, he said Mr. Baffoe's incorruptible personality, coupled with his love and passion for football, makes him the man for the job.
He wrote: "I've known him for over 40 years. In my view, he will be the best Ghanaian to lead the reformation of Ghana Football Association. He is decent. He believes in discipline. He is not corrupt. He loves and lives football. He is a patriot. He knows the game and the business of the game, locally and internationally. He has played at the highest level, in Europe's top leagues, and captained Ghana's national team. He is respected worldwide in football. When the dust settles, help me convince him and the powers that be to make him the man for the new GFA. His name is Anthony Baffoe".
Anthony Baffoe is also currently the General Secretary of the Professional Footballers Association of Ghana (PFAG).
Source: Pulse Ghana