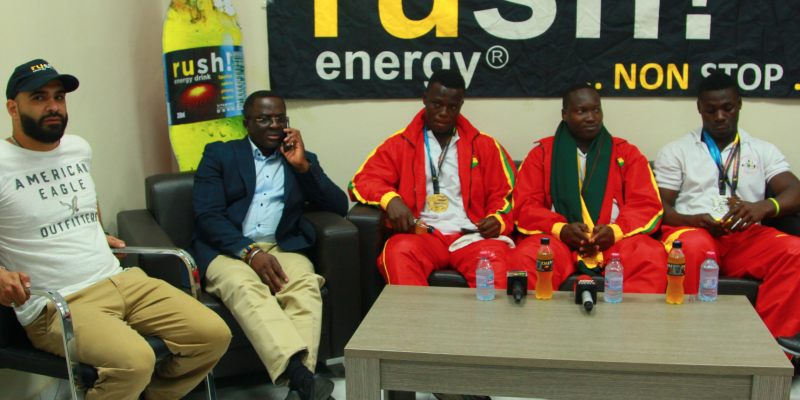 INTERNATIONAL WEIGHTLIFTING FEDERATION (IWF) CHAMPIONSHIP PRESS CONFERENCE
TWELLIUM INDUSTRIAL COMPANY LTD, RUSH ENERGY DRINK PRODUCERS BECAME PROUD AFTER SPONSORING THE MEGA INTERNATIONAL WEIGHTLIFTING (IWF) CHAMPIONSHIP WHICH TOOK PLACE IN MALAYSIA.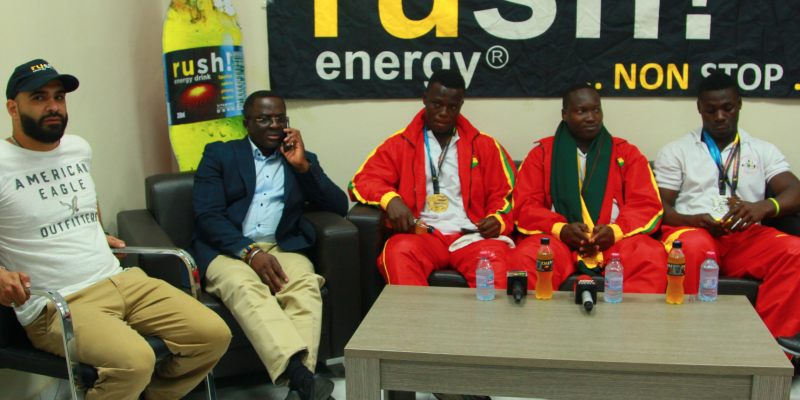 FULL SUPORT OF USD10,000 FROM TWELLIUM INDUSTRIAL COMPANY LTD HAS YIELDED TWO GOLD MEDALS, 0NE SILVER AND A BRONZE.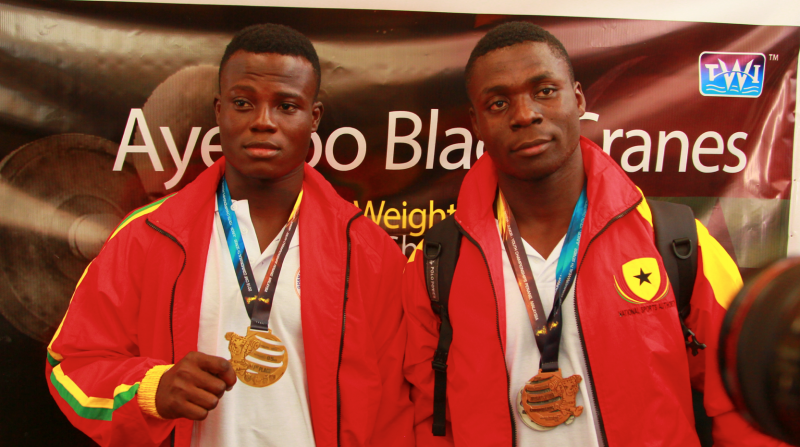 Today at the Kotoka International Airport (K.I.A), the Marketing Manager Mr. Ajami Ali together with his team went to welcome the representatives of weightlifting Sporting activity. It was wrapped up with a press release and a thanks giving speech delivered by a representative from the Twellium Industrial Company Ltd.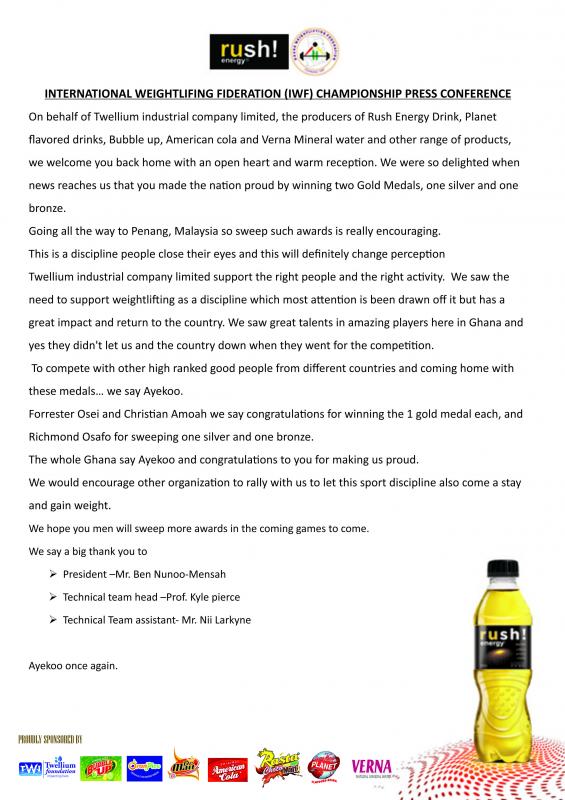 VIEW MORE PICTURES BELOW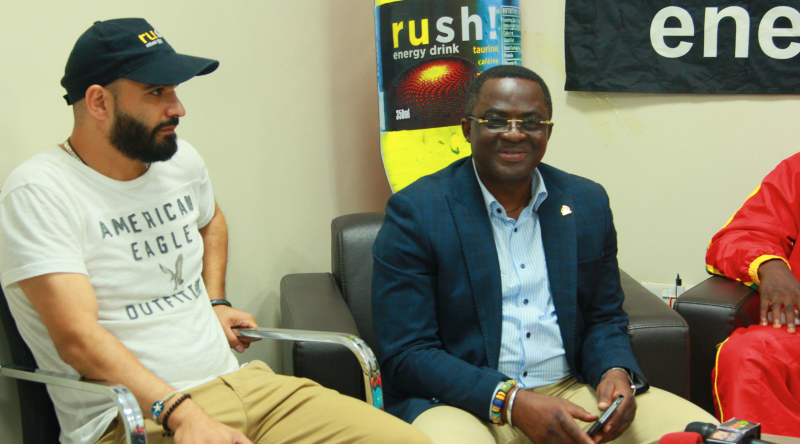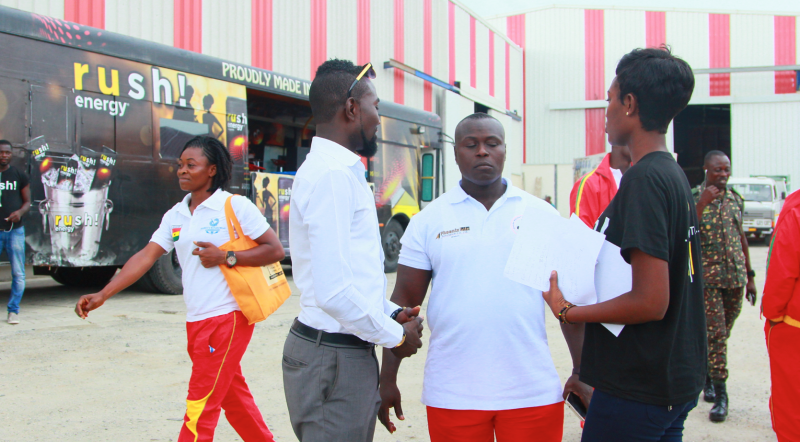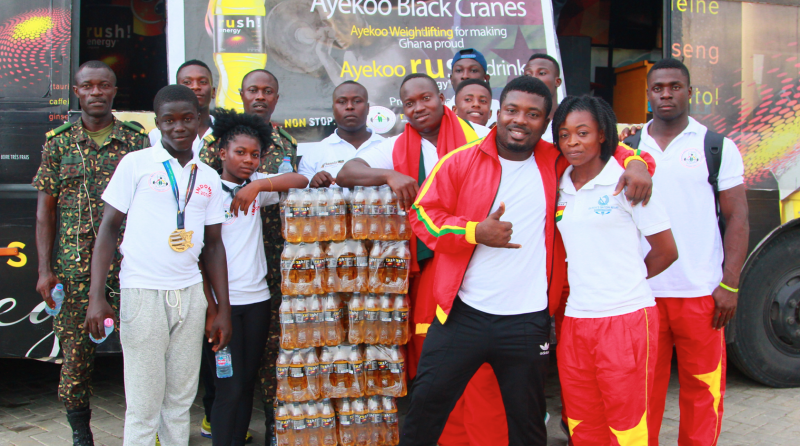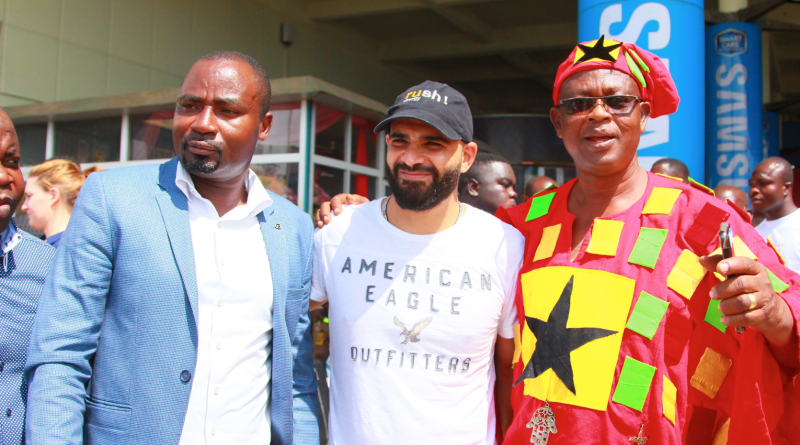 #CatchUp the Sports FLavour Live on WatsUp Tv every Saturday 4;30pm GhOne Tv.