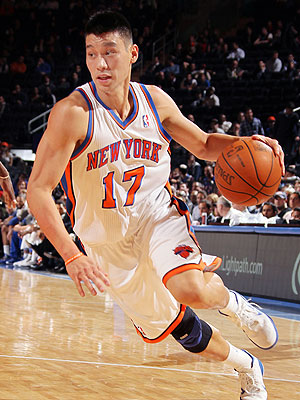 Basketball: The incredible story of Jeremy Lin, the new superstar of the NBA
The NBA has gone Lin-sane.
It's been stricken with Lin-fectious love from fans all over, and stunned by Lin-destructible play from an unlikely hero. New York Knicks point guard Jeremy Lin has inspired the NBA world, overcoming all obstacles in becoming sports' newest Cinderella, or Lin-derella, story.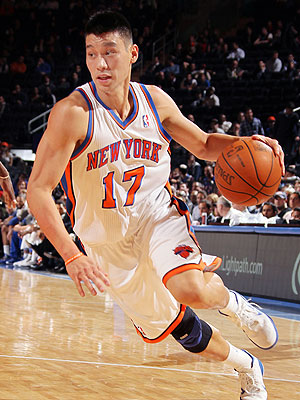 The 23-year-old, who is the NBA's first American-born of Chinese or Taiwanese decent, has made NBA history the last two weeks, scoring 136 points in his first five career starts, surpassing Allen Iverson, Michael Jordan, and Shaquille O'Neal for the most ever in that span.
But just two weeks ago, Lin was not a household name. He did not have the fastest selling jersey in the NBA, and did not have fans all over the world belting and cheering his name. He was the last player on the Knicks bench, a third-string point guard on the verge of being cut for the third time this season. So what has changed in two weeks?
Nothing.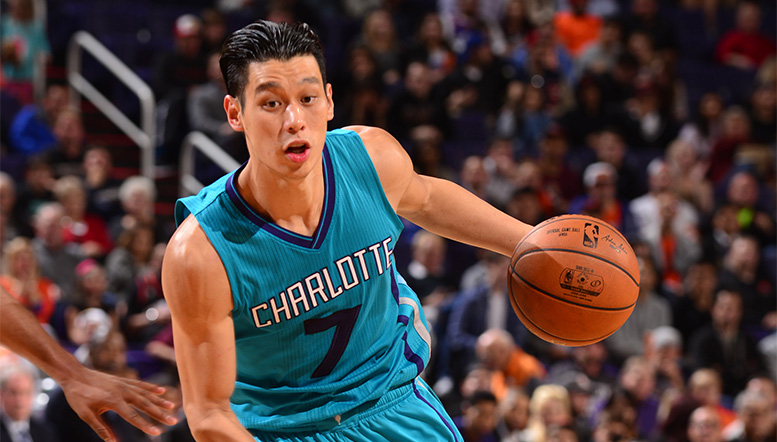 Lin is the same, versatile basketball player he has always been, and has finally gotten his first chance to show it to the world. After receiving no Division I collegiate basketball scholarship offers out of high school, going undrafted in the NBA draft, and being cut by two NBA teams, Lin is now one of the most well known athletes in all of sports.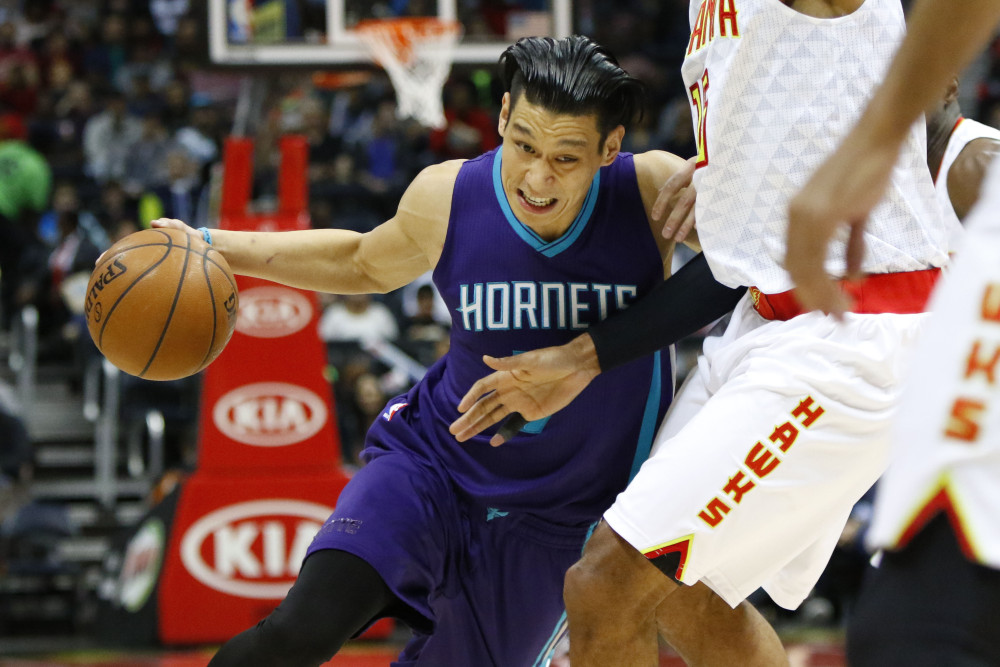 But in a sport where most NBA stars are African American or Caucasian, there is no question that racial stereotyping led to the delay of Lin's opportunity to show off his talent. Now, he's proving all of his critics wrong.
"I feel like Asians in general don't get the respect that we may deserve whether it comes to sports, basketball, or whatever it might be," Lin said in an online interview in mid-December. "Maybe I can help break the stereotype."
This stereotype has paved an obscure path for Lin, affecting him at each stage of his career, creating one of the most unique basketball journeys.
The recruiting process for collegiate athletes is similar to the recruiting process for football's next star. Scouts and experts find the best athletes at a young age, normally around mid-to-late teens, and do their best job to gain their interest and secure them onto their collegiate team.
In high school, Lin failed to receive a single scholarship offer from Division I collegiate basketball programs across America, despite being one of the best basketball players in the state of California. He chose to attend Harvard, a school known for its academics rather than sports, where he was guaranteed a spot on the basketball team.
"I'm not saying top-5 (basketball player in) state automatically gets you offers, but I do think (my ethnicity) did affect the way coaches recruited me," Lin said in an interview with the San Francisco Chronicle in December 2008. "I think if I were a different race, I would've been treated differently."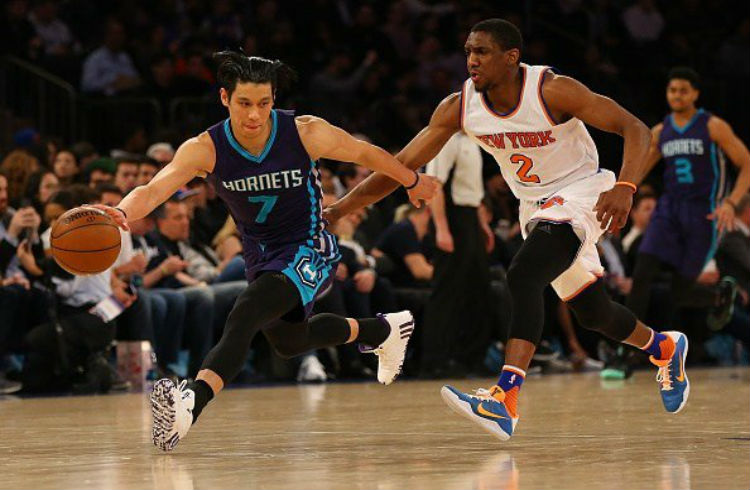 Lin starred at Harvard, finishing his four-year career with an astonishing 1,483 points, 487 rebounds, 406 assists, and 225 steals. But excelling at Harvard does not gain the attention of NBA scouts. Lin went undrafted in 2010, instead signing with the Golden State Warriors as a free agent. He received minimal playing time, averaging only 2.6 points per game during the season, leading to his release this past December. He was picked up a few days later by the Houston Rockets, but was then released before the start of the season.
After a few weeks without a job, he signed a non-guaranteed contract with the New York Knicks. Before nearly getting cut for the third time, he finally received his opportunity to play on 4 February, a 25-point performance against the New Jersey Nets that has now awarded him the chance to start for the foreseeable future.
"We should have kept (Lin)," Houston Rockets G.M. Daryl Morey tweeted on 9 February. "Did not know he was this good. Anyone who says they knew misleading U."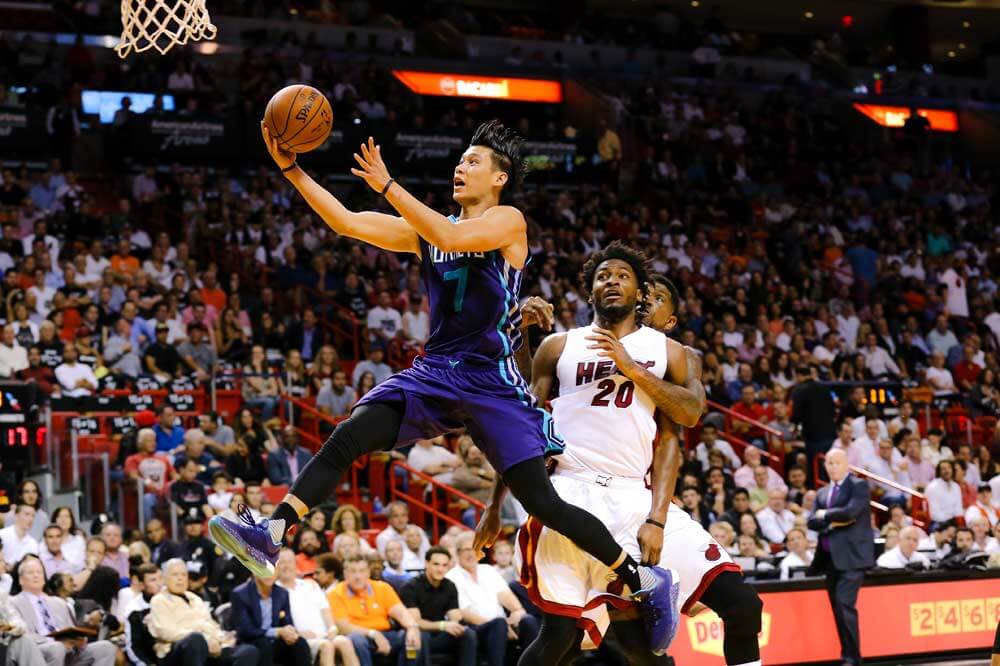 But how could nobody know? He excelled in high school, dominated at Harvard, and is now breaking records in the NBA.
If not for racial stereotyping, everyone would have known about Jeremy Lin a long time ago. His pure basketball talents that are now being praised by sports experts around the world should have garnered him a Division I scholarship, a draft pick in the NBA draft, and more opportunities to play last season.
But Lin is having the last laugh. The Knicks star has now led his team to a 6-0 record in the past six games, averaging 27 points, eight assists, and four rebounds in that span. He scored the game winning three-point basket on 14 February against the Toronto Raptors, and scored 38 points against NBA superstar Kobe Bryant and the Los Angeles Lakers on 10 February.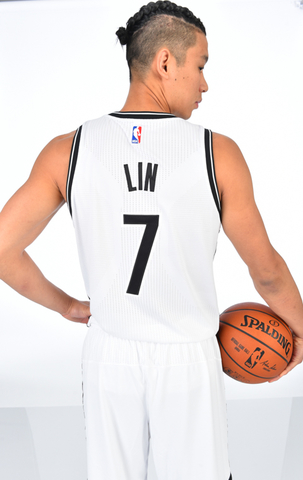 In only two weeks, Jeremy Lin has not just broken records, sold jerseys, and won games. It's safe to say that he has done something that will forever change the landscape of not only Asian Americans in the NBA, but racial stereotyping in all of sports.