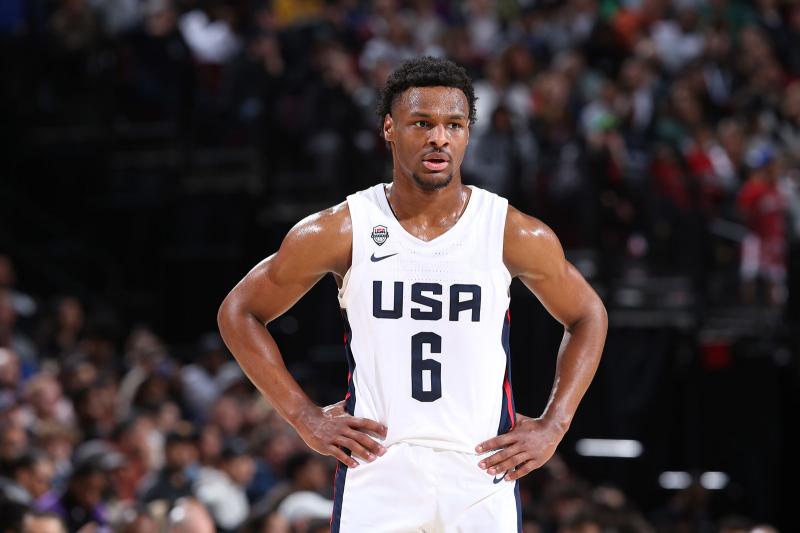 Bronny James suffers cardiac arrest during USC basketball practice
USC men's basketball freshman Bronny James, the son of Los Angeles Lakers star LeBron James, suffered a cardiac arrest while practicing at USC, according to The Athletic's Shams Charania. He's now in stable condition.
In a tweet, Charania posted the following message from the James' camp: "Yesterday while practicing, Bronny James suffered a cardiac arrest. Medical staff was able to treat Bronny and take him to the hospital.
He is now in stable condition and no longer in the ICU. We ask for respect and privacy for the James family and we will update the media when there is more information. LeBron and Savannah wish to publicly send their deepest thanks and appreciation to the USC medical and athletic staff for their incredible work and dedication to the safety of their athletes."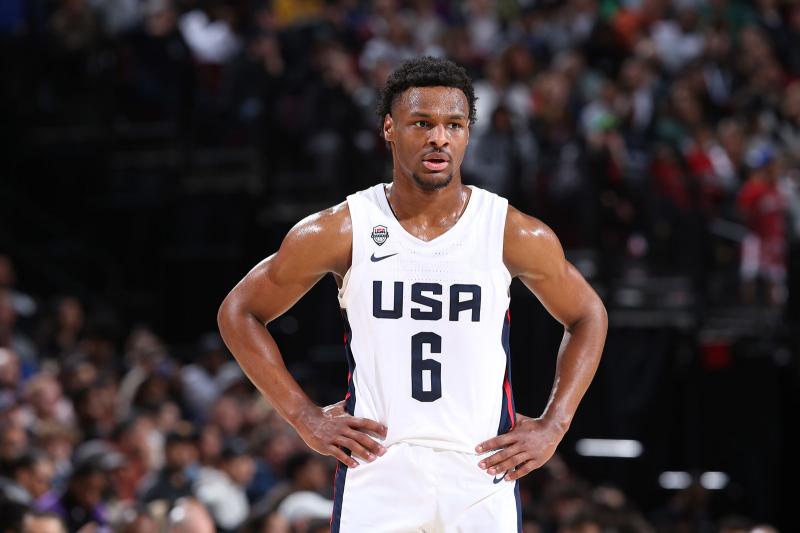 James is the second player in as many years to suffer a cardiac arrest while practicing at USC. Center Vincent Iwuchukwu also suffered cardiac arrest last summer, which sidelined him for the first two months of the USC season. Iwuchukwu ended up making his USC debut in January in a Pac-12 game against Colorado.
As a true freshman, James was expected to come off the bench in his first year in college likely as the USC sixth man. James was the No. 22 ranked recruit in the 2023 class, according to the 247Sports.com rankings. He was the No. 6 rated combo guard.
James chose USC over Ohio State and Oregon. Here's the 247Sports.com scouting report on James:
Bronny James is a strong-bodied combo-guard with a well-rounded game. As the eldest son of LeBron James, his every move has been under a magnifying glass since before he played his first high school game.
To his credit, that has never stopped him from playing the right way. In fact, Bronny's best attribute may be his understanding of how to impact the game without dominating the ball or forcing bad shots. He's unselfish, a more than willing passer, and engaged defender.
The best part of his individual offense is his ability to shoot the ball from long-range. He has good mechanics and consistently knocks down open rhythm threes.
As a playmaker, we still haven't seen him develop into much of a half-court creator, but he's capable of being explosive in transition. He can get downhill with the ball, has the strong frame to absorb contact, and is a good vertical athlete at the rim with mid-air body control to match.
He can play both with and without the basketball, but is more naturally suited off the ball at this point. Overall, Bronny may not always be the spectacular talent that some assume from the namesake of the NBA's all-time leading scorer, but he is a well-rounded two-way player with a mature floor-game.
Written By : DJ RAYA