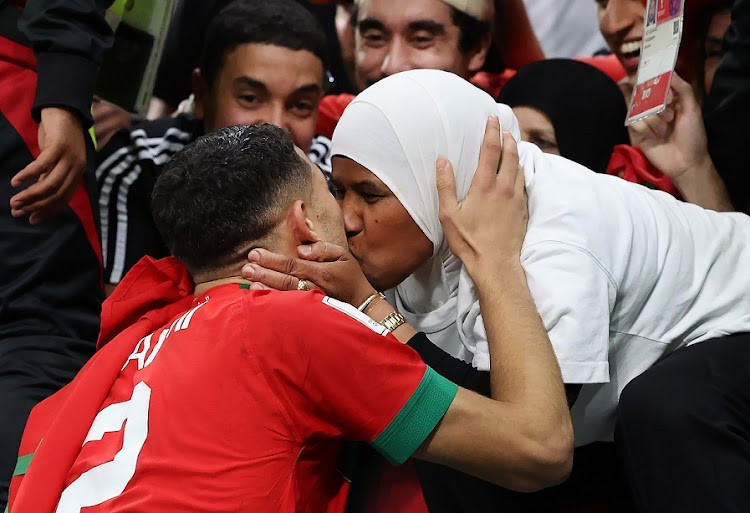 'What's wrong if my son transferred his assets to me?' – Hakimi's mother
Saida Mouh, the mother of footballer Achraf Hakimi, has suggested that there's nothing wrong even if news of her son transferring all his fortune to her was true.
According to Saida Mouh, her son would not be able to get rid of his partner Hiba Abouk if he didn't take drastic steps.
Last week, Hakimi made the headlines over his protracted divorce case with his estranged wife Hiba Abouk.
The couple tied the knot some years ago and are blessed with two children, although Hiba is 12 years older than her husband.
However, they decided to go their separate ways earlier this year after Hakimi was accused of raping another woman in February.
Reports from France subsequently claimed the divorce case of the pair had taken another twist over the sharing of assets.
French magazine First Mag reported that Hiba wanted half of Hakimi's assets and fortune, but was left surprised when she found out that he had placed everything in his mother's name.
Reacting to this, Hakimi's mother Saida Mouh said if her son actually took such a step, then she wasn't aware of it, but further stated that there was nothing wrong with such a decision.
"If he has taken any action to protect himself, I'm unaware of it," the player's mother said, as quoted by Morocco World News.
"What's the problem if the news is true? If my son does not do this, he will not be able to get rid of that woman [Hiba Abouk]."
Written By: DJ RAYA