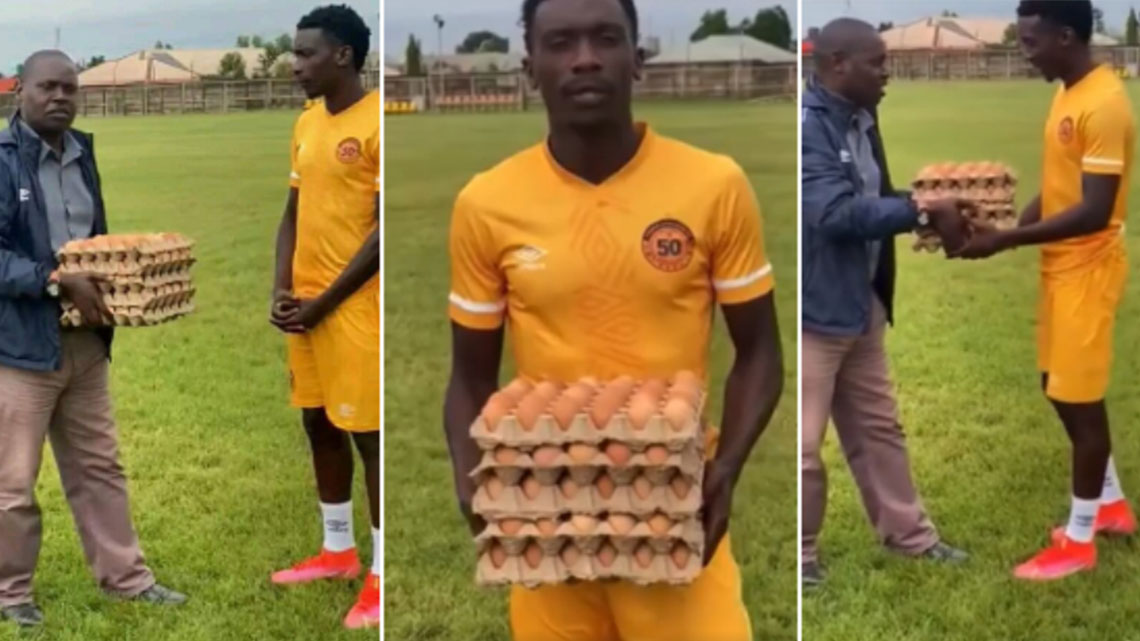 The best player of the match receives 5 bowls of eggs in his honour in Zambia
In an astonishing incident from the heart of African stadiums, a Zambian footballer received five boxes of eggs in honor of being the best player of the match. Kennedy Musonda, the Zambian footballer, who plays as a striker for "Power Dynamos", was awarded for his outstanding performance during a match
In a surprising incident from the heart of African stadiums, a Zambian footballer received five boxes of eggs in honor of being the best player of the match.
Kennedy Musonda, the Zambian footballer, who plays as a forward for Power Dynamos, picked up the award for his impressive performance during last weekend's match.
Kennedy scored the only goal during the Kitwe Derby between Power Dynamos and their opponents, Nkana Football Club.
According to Zambian reports, three flints were earmarked for being the 'man of the match', while he was given an additional two chests of eggs for the only goal he scored.
A fan of the club that runs a poultry farm presented the egg crates to Kenny Musonda.
The 27-year-old striker has scored six league goals for his side so far this season.