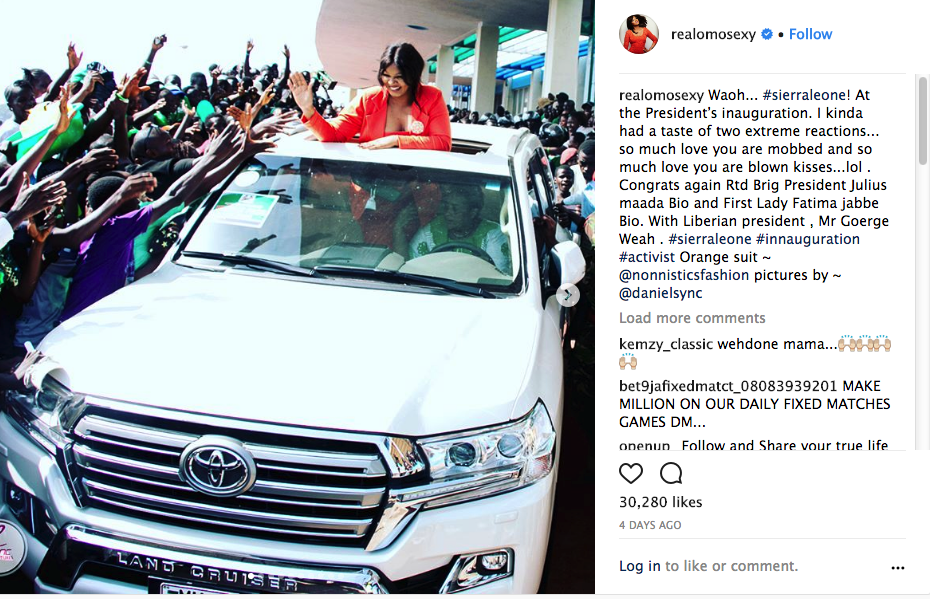 Omotola Jalade Submerged By fans' Love In Sierra Leon
Nollywood actress, Omotola Jalade-Ekeinde, recently traveled to Sierra Leone for the presidential inauguration and was submerged by love.
Curvaceous screen queen, Omotola Jalade-Ekeinde, clearly underrated how much love her fans have for her. While in Sierra Leone, she revealed on her social media page that she got mobbed by fans who were all too happy to see her. The beautiful actress was received by an entourage led by the First Lady, Fatima Jabbe-Bio, who used to be an actress. Omotola who is also a philanthropist, was praised for her works with the UN and also for her fight for Maternal health with Amnesty International in Sierra Leone She expressed her gratitude for their acknowledgement of her works and also spoke about her love for the country, expressing her optimism that the new president would actualize the dreams of the people.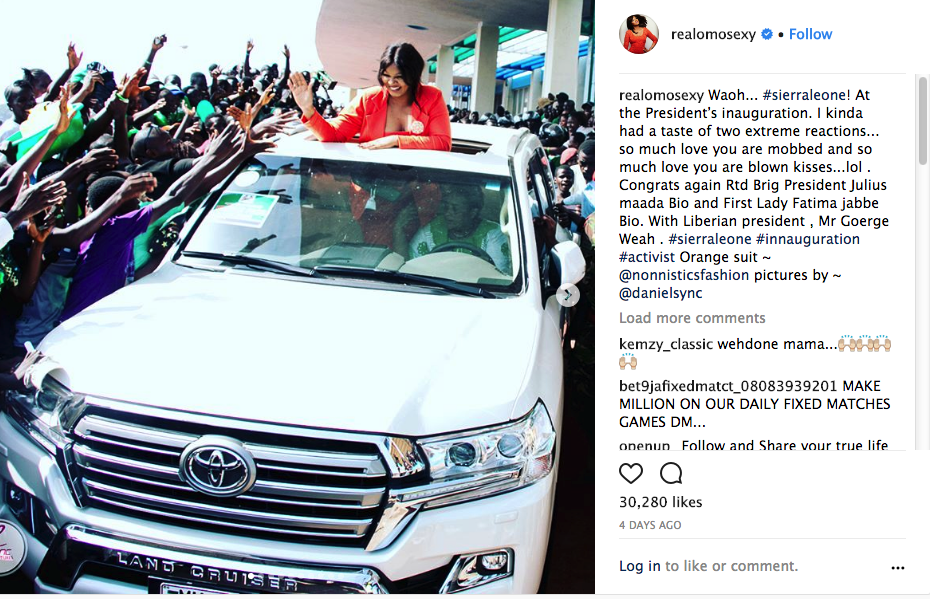 Here is what she shared on a Instagram
Sharing photos from the event, she wrote: "Waoh... #sierraleone! At the President's inauguration. I kinda had a taste of two extreme reactions... so much love you are mobbed and so much love you are blown kisses...lol . Congrats again Rtd Brig President Julius maada Bio and First Lady Fatima jabbe Bio. With Liberian president , Mr Goerge Weah"