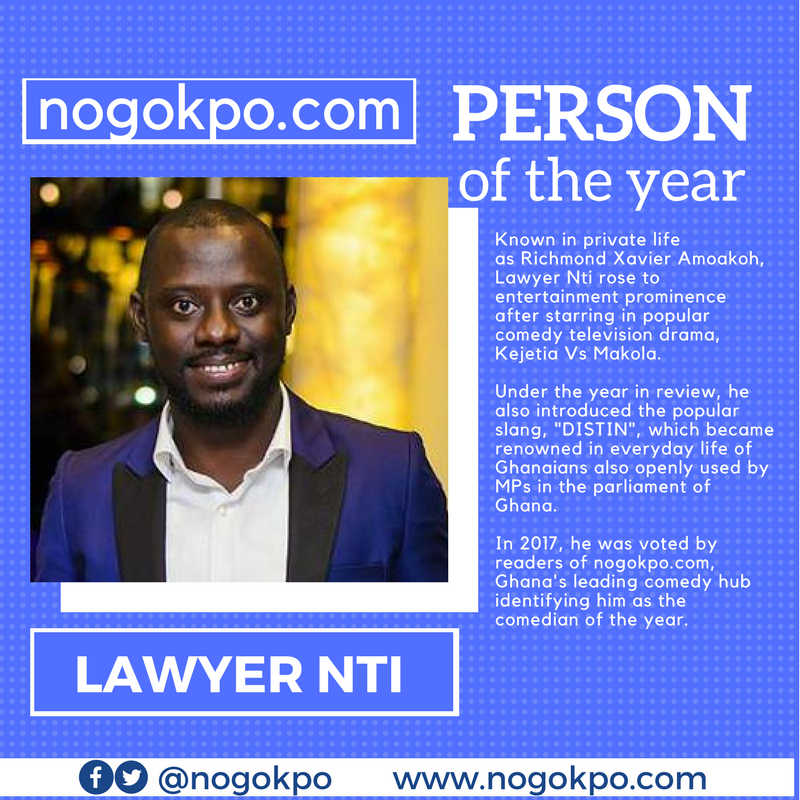 Lawyer Nti Voted 2017 Nogokpo.com Person of the Year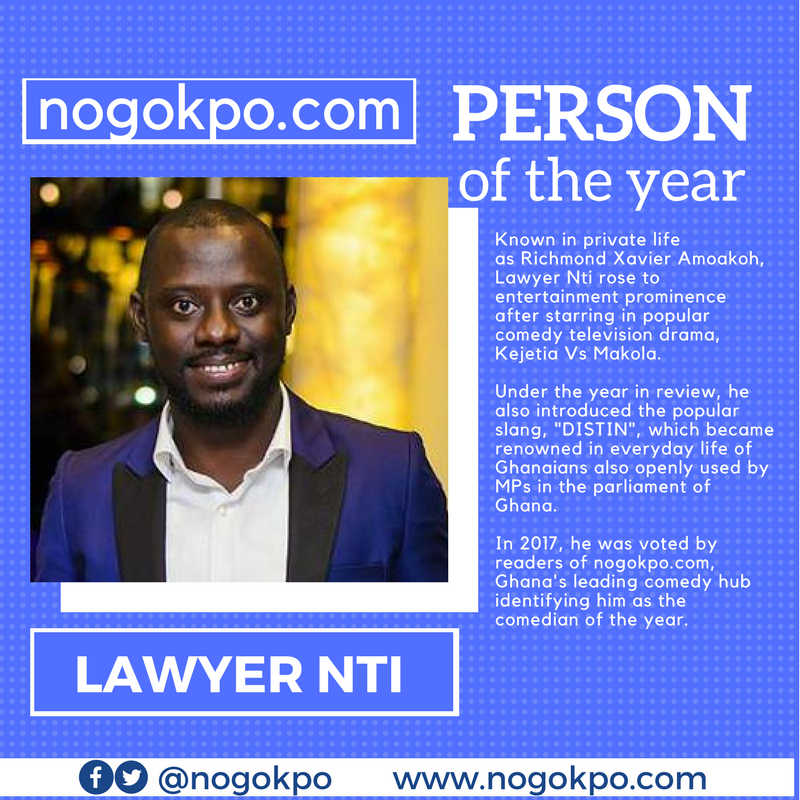 Popular actor and comedian, Lawyer Nti known in private life as Richmond Xavier Amoakoh has been voted as the 2017 comedian of the year by readers of leading online comedy hub, nogokpo.com in the inaugural edition of their annual Person of the Year Award.
The award was launched by nogokpo.com to recognise Ghanaian comedians who have played vital roles and have made a significant impact in the comedy industry in Ghana and beyond in the year 2017.
Comic actor and standup comedian, MJ the Comedian, also was voted in the poll as the emerging Person of the year, bagging the endorsement as the fastest emerging comedian in Ghana.
Both winners of the maiden annual competition by nogokpo.com will be awarded at a ceremony to be held at the TANOE Hub in Accra for their contribution to the comedy industry in Ghana and beyond.
Other comedians nominated for the Person of the year award include: David Aglah, DKB, Foster Romanus, Funny Face and Kalybos. Ajeezay, China Fon, Jacinta, Khemikal and Lekzy Decomic also made it as nominees for the emerging person of the year category.
Sharing more details about the award, co-founder and Editor at Large, Felix G Fate Korku, mentioned, the comedians are being awarded for their dedication, consistency, national appeal, motivation, brand presence and influence over the years in the fast growing industry in Ghana.
The 2017 Nogokpo.com Emerging Person of the Year Award is proudly organized by Nogokpo.com in partnership with Avance Media, WatsUp TV and TANOE Hub.