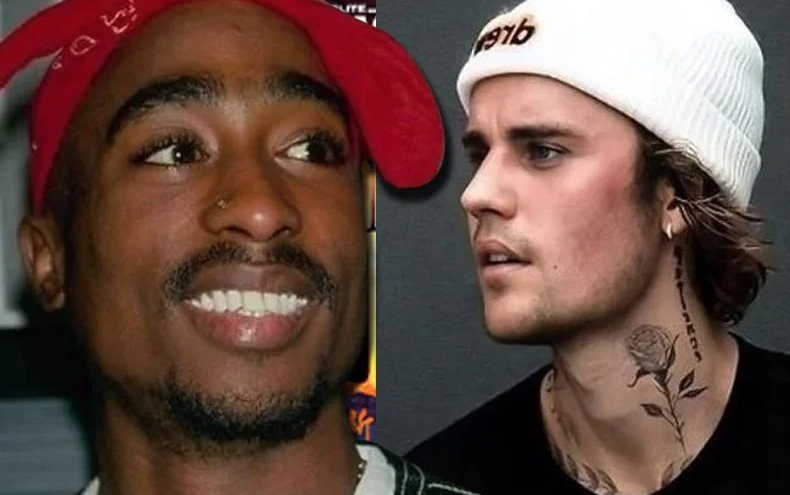 JUSTIN BIEBER OPENS UP ABOUT HIS CONNECTION TO TUPAC
When it comes to his faith, the pop superstar shares a lot in common with the late rap legend. During an interview with Power 106's "Power Mornings Show," Bieber opened up about his spiritual connection to Pac.
"As you know, I've always been a big Tupac fan," he said. "I definitely have grown in my journey with my faith and I definitely feel like we have some similarities when it comes to just our conviction about wanting to tell people about God's love for them."
Bieber has previously shared his love for Pac, who he was introduced to at a young age. "My dad loved Tupac, so he introduced me to Tupac when I was really young," he told Angie Martinez in a 2012 interview. "I could spit a Tupac verse when I was like eight years old."
He even performed an acoustic cover of Pac's classic "Thugz Mansion" during a visit to BBC Radio 1 in 2016.
On Friday, Bieber dropped his Don Toliver collaboration "Honest." "He just has this like little bop about him and he's very unique, he's very Houston," he told Apple Music of his collaborator. "I just love his melodies. He has a really amazing cadence to his songs and his music. And I'm just a genuine fan."
The single arrives ahead of his next album, which is nearing completion. "I don't think there's a date yet, but I do know that we're wrapping it up. It's almost done," he said of the follow-up to 2021's Justice. "It sounds really good. I'm really excited about it. I got a lot of cool features and yeah, it should be dropping not too long from now."
In addition to Toliver, the album will feature a "wicked guitar solo" from John Mayer. "He's someone who I've looked up to for a long time," said Bieber, who is currently on his "Justice World Tour."