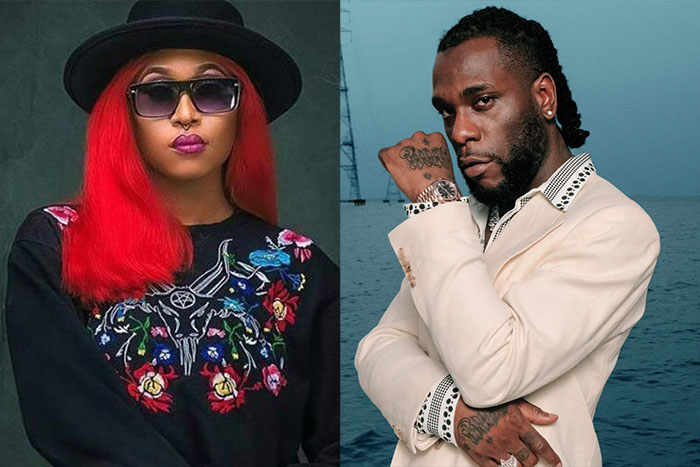 Cynthia Morgan Calls Burna Boy the Best Till She Picks the Mic Again
Popular Nigerian dancehall singer, Cynthia Morgan, recently praised Grammy-winning artiste, Burna Boy, on social media Morgan defended Burna against a Wizkid FC fan who taunted him for being a video vixen for one of her songs According to the lady, Burna Boy has always been a big artiste and he remains the best till she picks up the mic again.
Talented Nigerian dancehall artiste, Cynthia Morgan, has now set the record straight about Burna Boy after she reacted to an argument from naysayers. On Twitter, a Wizkid FC member noted that the singer had been balling with the big guns even when Burna Boy was being a video vixen for Morgan.
Morgan then replied to the tweet, explaining that Burna had always been a big artiste while the troll was just a kid.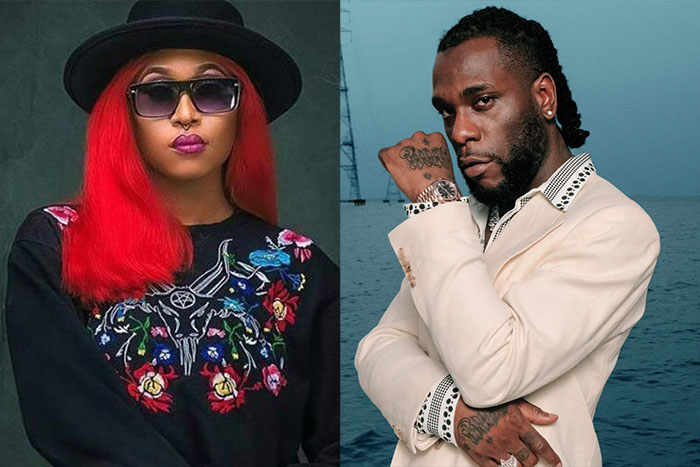 Burna boy has always been a big artist. You were just a kid… https://t.co/AyUOoGmcn5

— Cynthia Morgan (@iamcmglobal) March 15, 2022