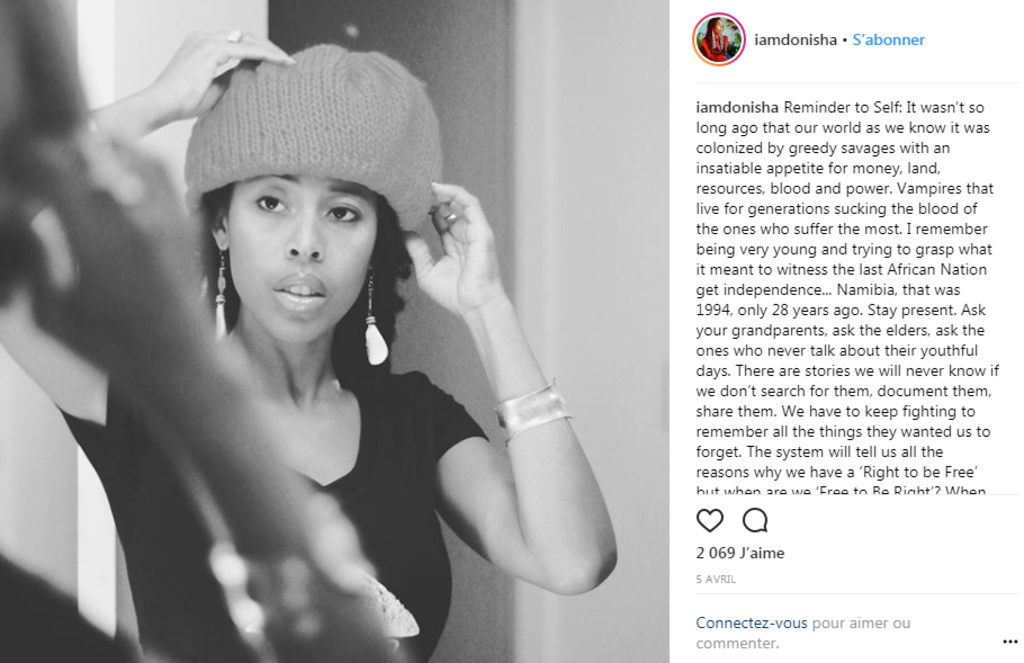 Bob Marley's granddaughter is the victim of a racist denunciation while renting an Airbnb
A neighbor said she saw "three black people robbing a house". Donisha Prendergast has decided to sue the police department.
Sad moment. While renting an Airbnb with two colleagues and her assistant on April 30, director Bob Marley's daughter, Donisha Prendergast, was arrested by the police. While they were leaving the premises and loading their belongings into the car, the small group saw six police officers coming towards him. Above them, a helicopter was flying over the scene. They are informed that a neighbor claims to have seen "three black people robbing a house".


The only accused are Donisha Prendergast, Kelly Fyffe-Marshall and Komi-Oluwa Olafimihan, who are black: the neighbor in question did not mention that the assistant of the young woman is white. There follows a 45-minute arrest during which the police ask them to justify their presence in this house, which is usually not rented. For Donisha Prendergast, their fault was to be "black in a white neighborhood". The young woman had to call the person who was renting her the Los Angeles residence to justify her presence on the premises.