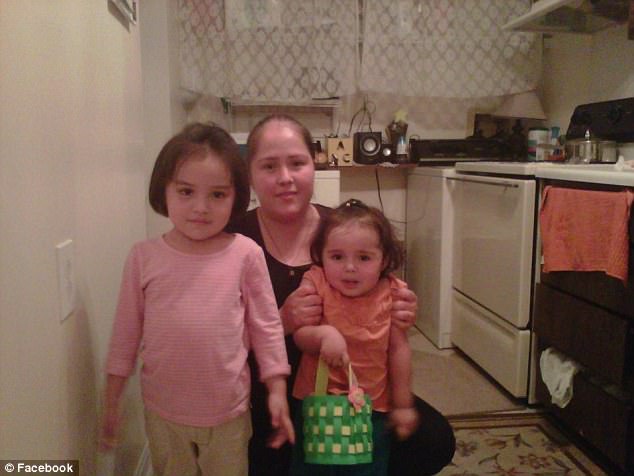 Georgia stabbings: Mom accused of killing 4 kids, husband in home
A Georgia woman has been arrested and charged with stabbing her husband and four young children to death in their home outside Atlanta early Thursday.
Isabel Cartuno Martinez, 33, was charged with five counts of malice murder, five counts of murder and six counts of aggravated assault, police say.
She has also been put on an immigration hold, according to the jail's website.
Officers arrived at the home on 509 Emory Lane in Loganville to find five victims dead from what appeared to be a small knife, although a medical examiner will make the final determination, according to authorities.
The children were all confirmed to be under age 10, with the youngest suspected to be a toddler.
A fifth child, a girl, was taken to the hospital with injuries described as serious. Her condition is not known at this time
Martinez is currently being held at the Gwinnett County jail without bond.
The Gwinnett County Police Department received a call at 4.47am Thursday that four people were stabbed in a home inside a mobile home community.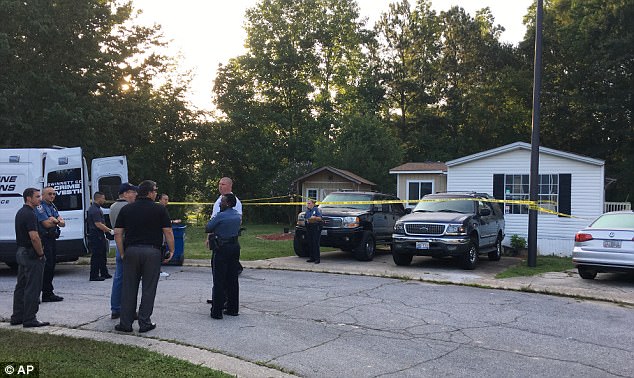 The caller has been confirmed to be Martinez and, reportedly, the Spanish language barrier made it difficult to communicate.
Police have confirmed that Martinez is is the wife of the stabbed man and the mother of the children and that the adult male was the biological father of the children.
Neighbor Pedro Ramirez, 15, told the Atlanta Journal-Constitution that he used to watch the family's daughters in the park and that they would ride bikes in the neighborhood.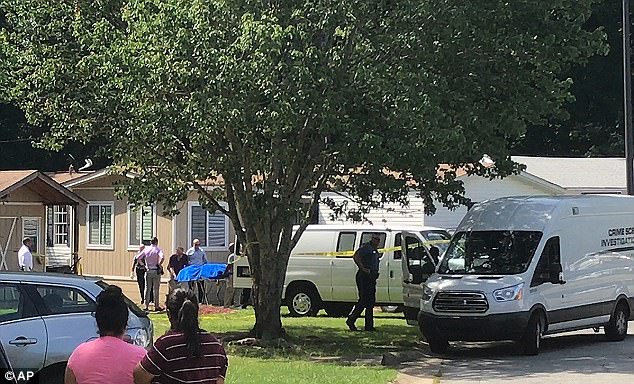 Police have confirmed that the children were all under age 10 and that the man was in his mid-30s.
Jim Hollandsworth told the newspaper that the children had recently enrolled in an after-school program at The Path Project he runs nearby as they were 'new' to the area.
'Everyone is in complete shock,' he said. 'The last few weeks our staff has gotten to know these kids very well.'
He described the children as 'great, happy, participating in our programs...they just jumped right in.'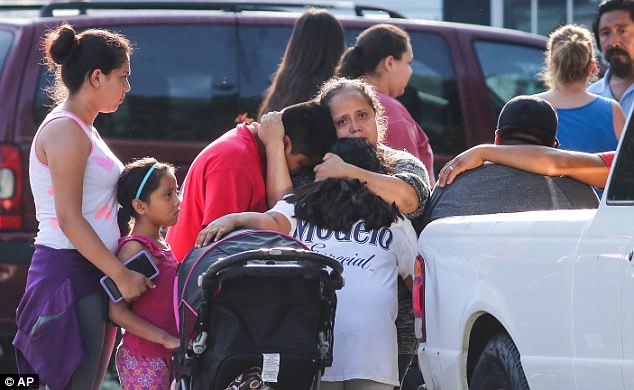 According to neighbors, the family moved to Loganville about a few months ago from Illinois.
Although a motive hasn't been revealed yet, neighbor Letty Perez told WSB-TV that Martinez was depressed about her father dying recently in Mexico.
'What prompts a person to take the life of such innocent children and her spouse is something we may never understand,' police spokeswoman Cpl Michele Pihera said in a statement to reporters.
'This is a horrendous crime not only for the victims but for the extended family, neighborhood and community.'
Unconfirmed reports say she may have been in the house with her dead family for as long as 24 hours before authorities were called.
A man at the scene of the stabbing, who identified himself as the brother of the adult male victim, told reporters the family had just returned from the beach.
He added that he had spoken to his brother by telephone Wednesday at about 2.30pm and nothing seemed amiss.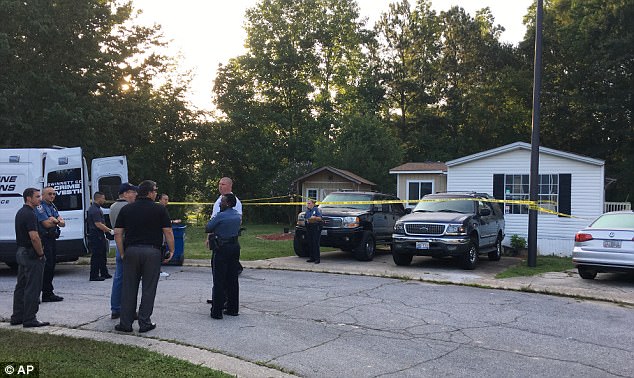 Photos provided by the police department showed crime scene tape surrounding a single-story home with white paneling and black shutters in a subdivision in Loganville, about 30 miles (48 kilometers) east of Atlanta.
Authorities have since removed all the bodies from the Gwinnett County home, which will be taken to the Gwinnett Medical Examiner's officer to have autopsies conducted.
Source: mailonline.com.
Winfred Dela Akafia reporting.