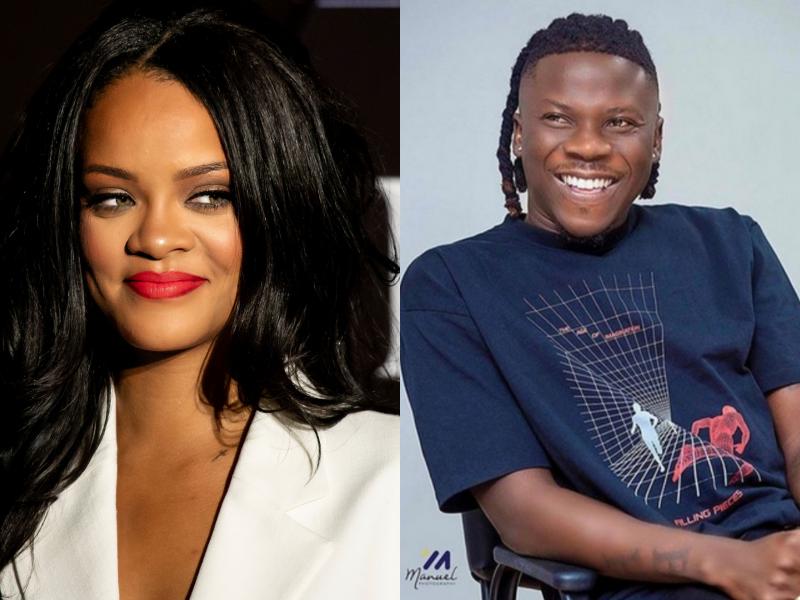 Stonebwoy to collaborates with Rihanna - Bhim Nation management confirms
The management of celebrated Ghanaian afropop, dancehall/reggae artiste ,Livingstone Etse Satekla popularly known as Stonebwoy has confirmed that they would like to do collaboration with multiple Grammy award-winning Songstress, Robyn Rihanna Fenty better known as Rihanna.
According to the BhimNation management, stonebwoy intends to feature Rihanna in order to enter into different markets internationally.
On a twitter post, WatsUpTV posted on their page that 'Rumors that Stonebwoy features 3 international Artiste on his 5th Studio Album'
1- Sean Paul
2- Rihanna
3- Jordin Sparks
And the mangement of BhimNation retweeted "Let See"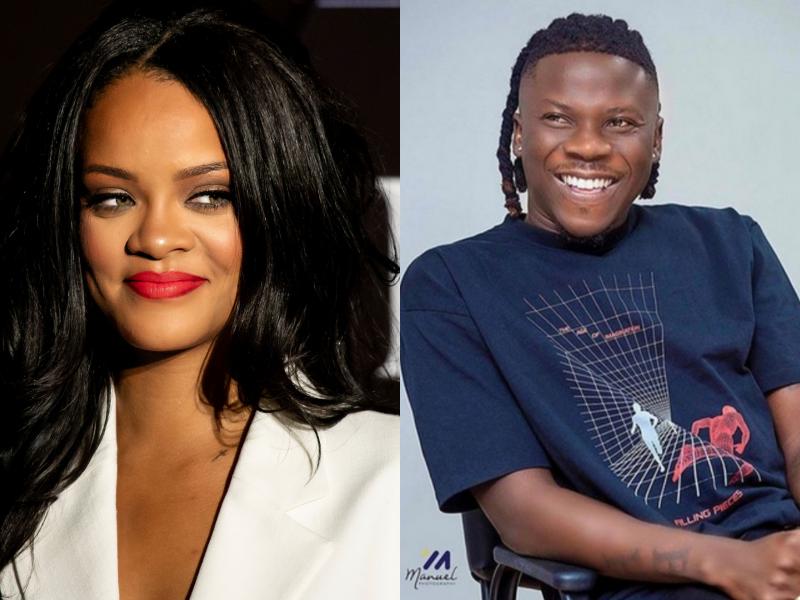 Details: Get to know Stonebwoy's past studio albums before his fifth. 1. Grade #1 (6th March 2012) 2. Necessary Evil (24th March 2014) 3. Epistles Of Mama (12th December 2017) 4. Anloga Junction (24th April 2020)
Ghanaian dancehall musician Stonebwoy has released new single  "More Of You," due out February 5.
Produced by renowned music producers SupaDups, IzzyAreUKiddinMe, and Cresso, the love-themed afropop song will be the third new release from the Ghana-based reggae, dancehall & afro beats artiste since joining Universal Music Group/DefJam Record in May 2022, following September's self-affirmative single "Gidigba" (Firm & Strong), which was produced by Phantom. The announcement comes on the heels of recent news that his fifth full-length album is arriving in March.
Since releasing 2020's critically acclaimed "Anloga Junction" album, the multi-award-winning composer and performer have been busy on the road working on a new album—details pending—for about two years. Recently, Stonebwoy shared photos and videos of him in France on social media, which were reported to be excerpts from official visuals for a record with Grammy Award-winning singer, Angelique Kidjo.
Stonebwoy has blazed a trail as one of Africa's most awarded and lauded artists to date. The recipient of some high-end awards such as Best International Act: Africa at the BET Awards, Reggae and Dancehall Artist of the Year at the Ghana Music Awards, 4 x AFRIMMA winner, Nickelodeon Kids Choice Award winner, and two Billboard plaques, he has duetted with some high-caliber artists such as Keri Hilson, Sean Paul, Trey Songz, Burna Boy, Alpha Blondie and many more.
Written by: DJ RAYA
check out the tweet Bellow
https://twitter.com/BurnitonMSG/status/1625092978900434944?s=20
https://twitter.com/WatsUpTV/status/1624872578987745282?s=20
Let's see