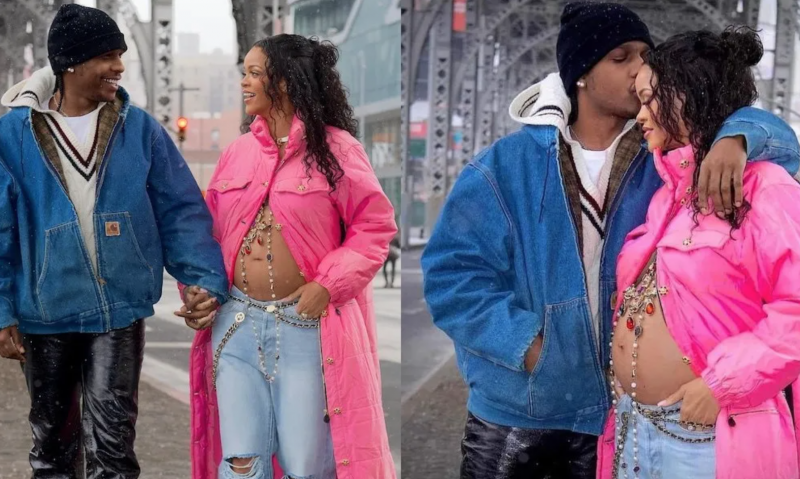 I can't wait to meet them – Singer Rihanna expecting twins
American singer, Rihanna and her rapper boyfriend Rocky are expecting twin babies.
Rihanna reveals this in a recent interview with Bustle as she opened up more about her pregnancy journey. In it, the singer was asked what was she most excited about.
For this, Rihanna did not hold back in her response and said:
"Meeting my baby! Are you kidding me? I got all the 3D scans and ultrasounds, and I can't wait to meet them. And, you know, the diapers and whatnot will follow."
Sepculations:
Some say the singer might not be expecting twins' babies since Rihanna mentioned "them" in reference to her baby.
It is possible that Rihanna did not want to give away the gender of her baby and decided to settle for they/them pronouns. As of now, the singer has not revealed the gender of her and ASAP's child.