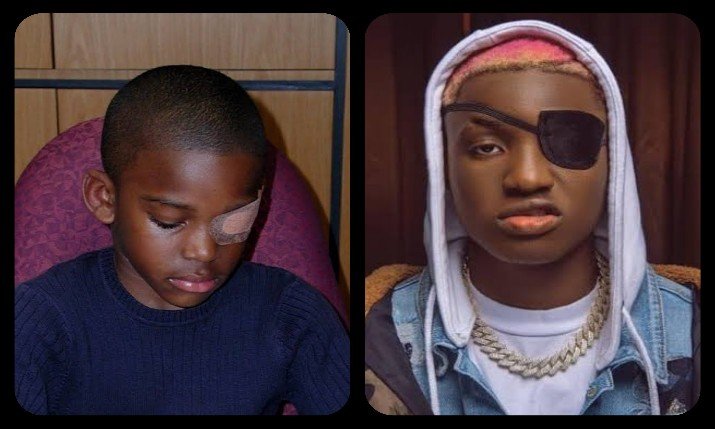 Nigerian Singer Ruger's Eye. See What He Looks Like Without An Eye Patch.
Michael Adebayo who is also known as Ruger, is a popular Nigerian singer that is signed to Jonzin World Records. Ruger usually covers his eye with an eye patch and many people wonder why he does that.
The Jonzing World singer revealed that he wears an eye patch as a reminder of a particular person that lost one eye but never gave up, the person forged ahead and achieved great things. Ruger revealed this in an interview that he had with popular TV personality Nancy Isimhen.
Ruger also said that the eye patch symbolises a sniper. His name Ruger is actually the name of a gun. Sniper shooters usually cover one of their eyes to get a better aim. This is also part of the reason why he wears an eye patch.