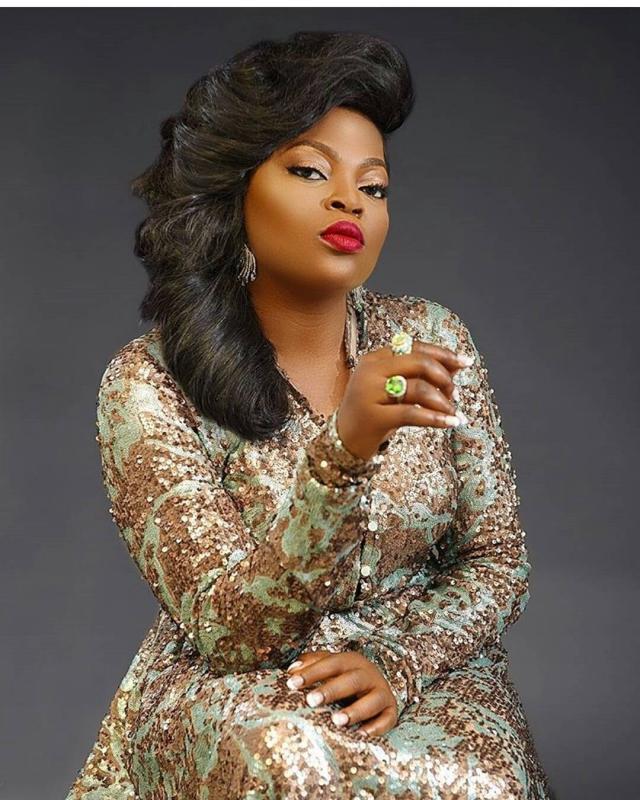 Nollywood actress' name removed from cast of "Avengers: Infinity wars movie" Funke Akindele is no longer listed among the full cast of
Funke Akindele's name has been removed from "Avengers:  Infinity War" IMDb page.
On Saturday, January 13, 2017, Akindele's name no longer appeared on the Marvel Comics movie's IMDb page. Avengers: Infinity War also does not appear on the actress' IMDb page as well.
This sudden development is coming a few days after the Internet went wild when Nigerians 'discovered' that the Nollywood actress was listed among the full cast of the movie on IMDb.
The actress was listed as a member of Dora Milaje, the personal bodyguards of the Black Panther, recruited from every tribe of Wakanda. Her IMDb page had also listed the movie as one of the films the actress has appeared in.
Pulse reached out to Akindele and her publicist for a statement on the trending story but got no response. Also, the actress neither confirmed or denied the story via any of her social media platforms.
Akindele was initially listed alongside other cast of the movies, including Chris Evans, Chris Hemsworth, Robert Downey Jr, Scarlet Johannson among others.
"Avengers: Infinity War" is the most anticipated film of 2018, and assembles all superheroes in the Marvel cinematic universe.
The 1st trailer for the movie became the most-viewed trailer debut ever, with over 230 million views in its first 24 hours.
Interestingly, there is a twist to the story.
According to Nigerian News agency Yabaleftonline, Funke's never had a place in the movie but rather was a stunt pulled by a hacker. Apparently, the hacker hacked the site which contained the names of the cast and added Funke's name.
It is further revealed that the actress couldn't acknowledge the report after it broke on Wednesday, because no role pass was made to her. The hacker's mess has been fixed, and that's why she's no longer on the cast list for the movie.