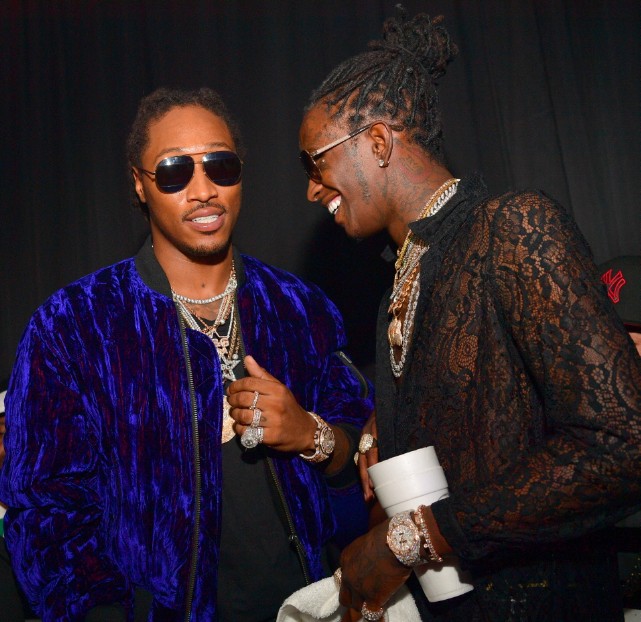 Young Thug & Future Tattooed Each Others Names On Themselves
The musical legacies of Young Thug and Future will always be linked in more ways than one. So, it is rather appropriate for the two Atlanta artists to have a skin deep-type of friendship.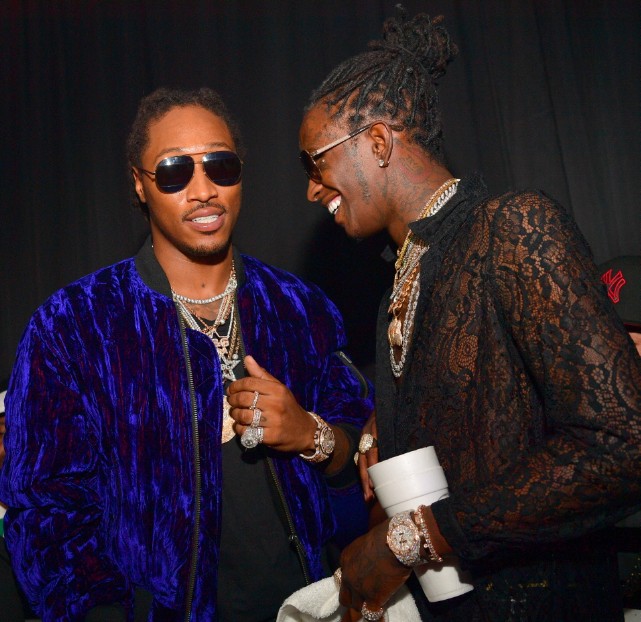 In Spotify's short series Scrolling In The Deep, Thugger casually revealed the depths of his friendship with the "Mask Off" rapper as he said, "Man, me and this n***a got each other's names tatted on us. That's how we feel. It's forever."
The two have been appearing on each other's songs and other one-off collaborations going back to 2014. As they both have advanced further in their respective careers, they have done more records together and have even dropped their slept on joint mixtape Super Slimey in 2017.
During the earlier parts of the video Thugger confirmed his vocals on Childish Gambino's "This Is America" and shared how the collab came about. "[Childish Gambino] got in touch with Reese LaFlare," he said. Other artists providing ad-libs on the track include Quavo, BlocBoy JB and 21 Savage. "I think they cool, friends or whatever. He told him to come to the [studio]. He said he has a song for me for his last album. I tweeted one time, I was like, 'I bet I be on Gambino's last album.' I'm on his last album, it's crazy. He's really not making music after this."