Although Dangote comes from a privileged background, he curved his own entrepreneurial path. At a very young age, while still in primary school, he started looking for his own money. He will sell candies to make money in school. He also worked diligently for his uncle, Sani Dangote, which set the stage and laid the foundation for him to dominate the business world.
"I can remember when I was in primary school, I would go and buy cartons of sweets (candies) and I would start selling them just to make money. I was so interested in business, even at that time," he said.
Shortly after completing his degree in business studies and administration at the Al-Azhar University in Egypt, one of the biggest Islamic universities, he approached his uncle for a loan to start a business.
His uncle eventually gave him a loan of $3000 to start importing and selling agricultural products in Nigeria. He traded in Sugar, rice, pasta, salt, cotton, millet, cocoa, textile and vegetable oil from Thailand and Brazil.
His business became an instant hit and within three months, he repaid the loan he took from his uncle. In 1973, he ventured into the cement industry, buying in trucks and reselling to others for profit.
He dumbed cement and went into the selling of sugar, rice and other commodities. He eventually got back into the cement industry with a factory. In the first year, he went from having zero market share in Nigeria to controlling about 45 percent of the market.
He told Bloomberg: "Now the country is producing 42 million tons, of which 29 million tons is ours—and it's not only Nigeria that we ­benefit, but we've also been able to go to 17 other African countries. By 2019 we'll have 80 million tons of capacity."
The success of his cement factory inspired him to start manufacturing some of the products he was importing or buying from others. In 1997, he built a plant and started manufacturing pasta, sugar, salt and flour.
Today, all his companies operate under the empire Dangote Group, where he is the chairman. The group employs over 30,000 workers in Nigeria and across Africa. Dangote group includes the following firms: Dangote Cement Plc Dangote Sugar Refinery Plc and Dangote Flour Mills Plc.
Others include Dangote Pasta Plant Limited Dangote Agro Sacks Limited Prayer Mats Production Dangote Salt Plc Ports Operations Haulage Steel Production Dangote Foods Limited Real Estate Telecommunications Oil Refinery Petrochemicals Fertilisers.
Dangote's rise to become one of the most powerful and successful entrepreneurs in Africa and the world at large shows the potential of African youth to become successful in the field of entrepreneurship and in any endeavour, given the necessary enabling environment which is often lacking.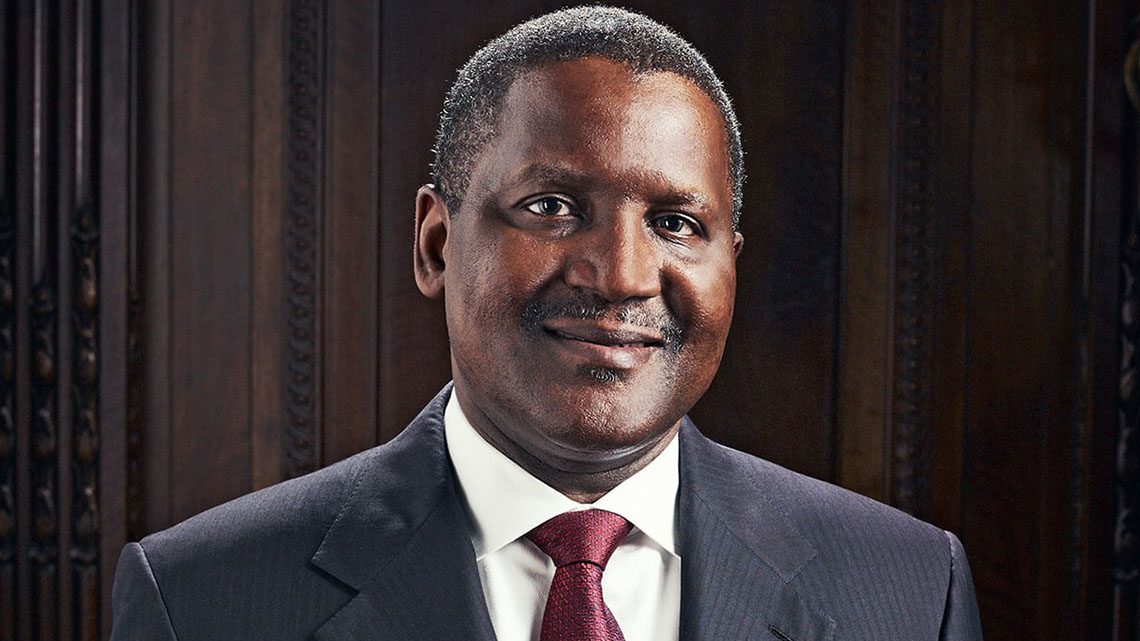 source: face2faceafrica