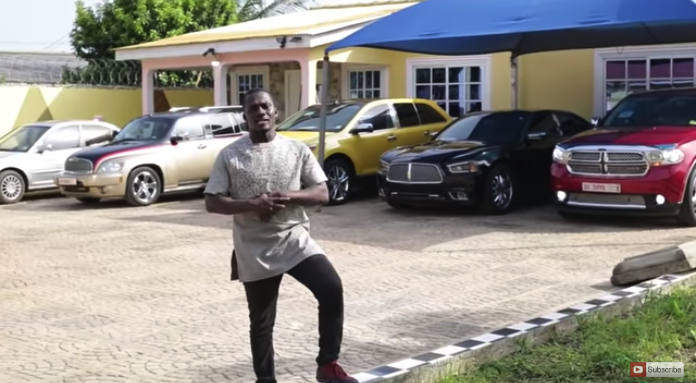 Koo Fori show Ghanaians the luxurious fleet of cars and the house he owns (Video)
Before we proceed, if you don't know Koo Fori and you haven't watched Efiewura then you might be lost a little. Koo Fori is a Ghanaian actor cum comedian born Seth Kwabena Kyere Karikari.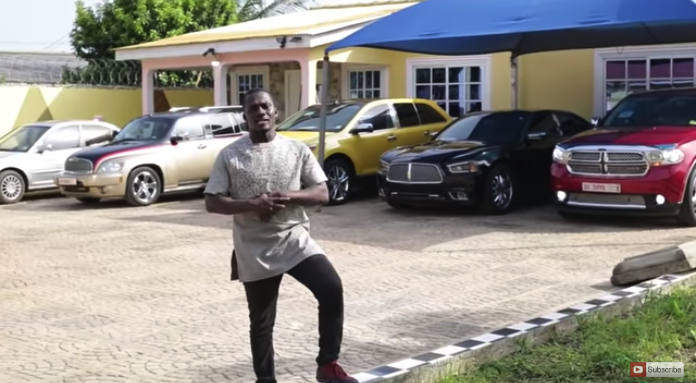 He is certainly one of the rich Ghanaian entertainers who doesn't go about splashing his wealth on social media just to get the attention of the media but the video you are about to watch below will give you goosebumps about how wealthy he is but has kept it under the radar.
The actor who has been missing in action after he took a break from popular local TV series "Efiewura" some years ago, is still doing pretty well for himself with the businesses he is involved in from all indications.
In a recent interview with Zionfelix, the award-winning actor decided to give Ghanaians a view of his fleet of cars and house he owns.
Living in a very plush looking house, Koo Fori in the video has also parked in his house five very luxurious cars with a Dodge Durango been the most expensive among them which is priced at $22,000.
He also told Zionfelix that his neatly parked Chevrolet car was priced at $2,500 at the time he bought it. He added that the Ford and Dodge Charger cars were also both priced at $12,000 at the time he acquired them.
Asked if he bought all these cars because he has too much wealth, the broadcaster stated that it was not the case.
According to Koo Fori, cars with engine capacity of 3.0 cars in the United States of America are not that expensive, that's why he was able to buy many of these cars when he lived and worked there.
Video below:
Source: ghbase.com