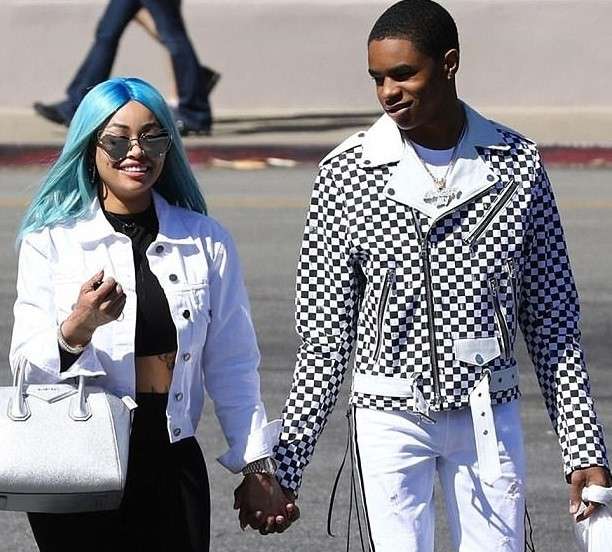 Model's 19-year-old boyfriend, YBN Alimighty says their relationship is over!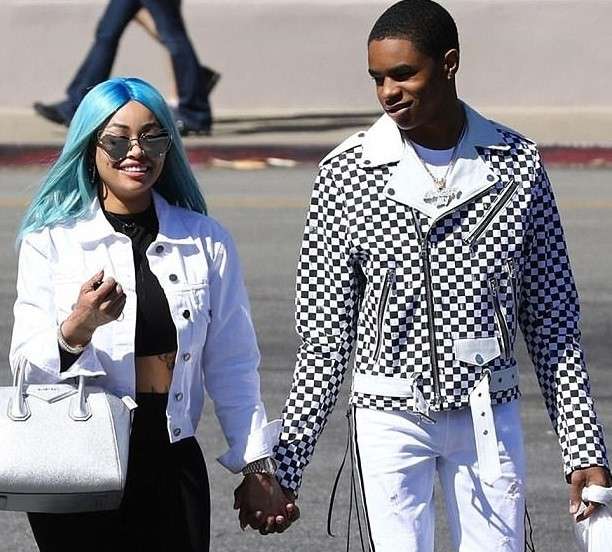 Looks like the relationship between Blac Chyna and her teenager boyfriend, YBN Almighty is over as the rapper has announced their split.
The rapper took to his Instagram page on Wednesday, June 20, 2018, where he announced the news. According to him, the relationship is over and they are moving on.
"@blachyna and I are no longer together," the message wrote. This coming as a surprise as no one saw the relationship coming to an end so abruptly. We've all seen these guys serenade social media with photos of their lovey-dovey photos.
Well maybe someone might have cheated or maybe it was just time for these guys to face reality and move on since the age difference was...maybe too much.

A few months ago when all was still well in the relationship between Blac Chyna and her teenage boyfriend, YBN Almighty, they were spotted together with the rapper grabbing her butt.
The two were shopping at Saks Fifth Avenue and the couple couldn't get their hands off each other as they showed us what Public Display of Affection is all about. In one of the photos, you can see YBN Almighty grabbing Blac Chyna's butt while in some they are both seen all 'Lovey Dovey.'
Source: Linda Ikeji