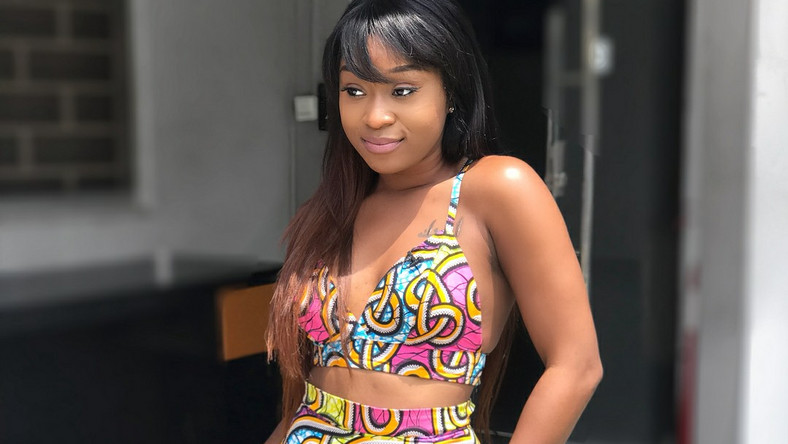 Efia Odo advices women to stop proposing to men
Media personality Efia Odo has adviced women to stop proposing love to men because it is embarrassing.
According to her, she is unimpressed by ladies who are captured usually in social media videos kneeling down to propose to their men publicly.
Efia Odo says ladies who do so must stop wondering whether it made sense at all for a lady to do so.
"Stop proposing, what is that? What is wrong with y'all proposing to men? Like that is so embarrassing, why would you do that?" she asked in an interview.
"Why would you go down on your knees to propose to a man for what, are you the one going to pay for the wedding? It is stupidity to me," she stressed in the promo of a yet-to-be-aired interview.
In other aspects of the interview, she spoke extensively about her last relationship and why she checked out of it.
She mentioned that she did not even realise settling for less until she began to love herself.
"That's why I say you have to love yourself. I was settling for less than what I deserved. The basic thing, this man couldn't even do for me. I was so blinded by wanting love so bad that I was settling for way less than I deserve."
About her new man, who she is looking forward to spending a memorable Valentine's with – which will be a first for her, Efia Odo divulged that she did not go looking for love.
"Don't look for love. Let love find you because I was in that space where I wasn't looking for love. I was done with men.
"But then love found me. So don't go looking for love. Let love naturally find you. Sometimes because you are looking and want it so bad, you have to settle for anything that comes."
The popular figure in the Ghanaian entertainment arena, kickstarted her musical career in 2023 with a brand-new song titled "Getting to the Bag".