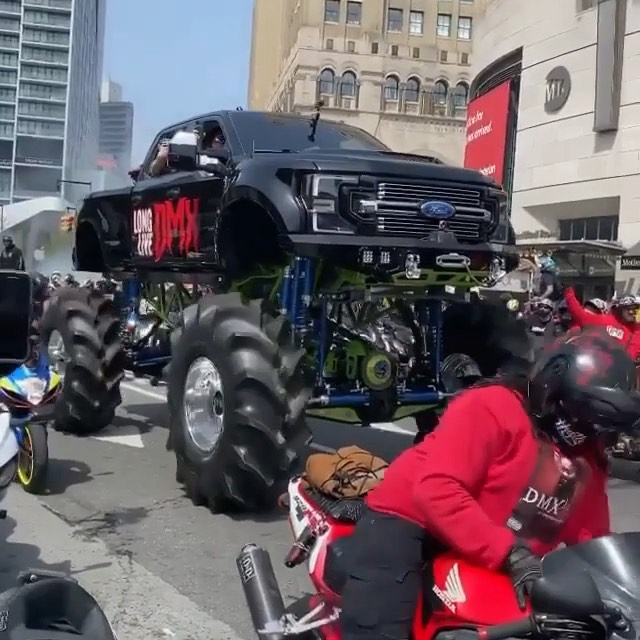 Amazing DMX's Last Ride With The Ruff Ryders In New York During His 3 Days Funerals
Written by: @MrTraore224
American iconic rapper DmX who died due to drug overdose, was given a funeral he deserved.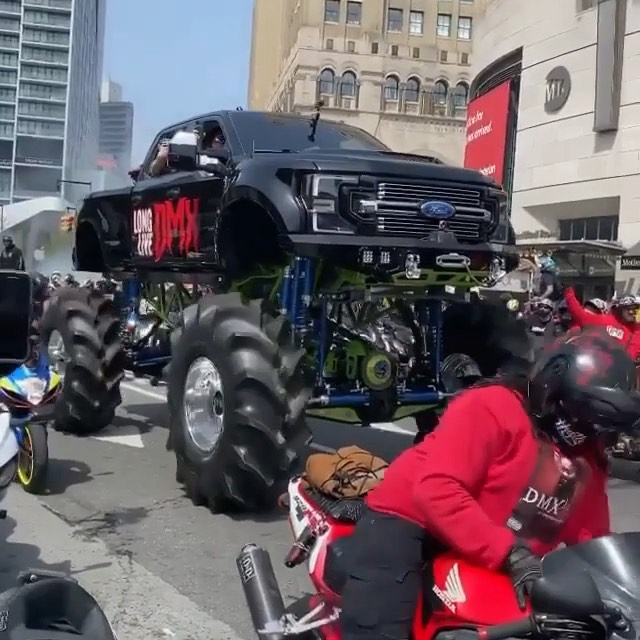 DmX was one of his kind, he ruled the rap game, with his super aggressive style, performed to the world and changed the rap game.
Last weekend the native of New York DmX was given one of the best rides around the city of New York.
The funerals which were set for 3 good days from Friday to Sunday, but the Saturday service got the world talking, with his coffin in the monster truck accompanied by thousands of Ruff Ryders bikes, it was beautiful and at the same time emotional to see the X riding for the last time.
Then the convoy took the direction of brooblyn center where the final funeral service took place with friends and family.
Watch video below: